Charlotte, the largest and most populous city in North Carolina, has a number of great wine tour options available to anyone who wants to start a wine tour originating from the Queen City. The city is a crossroads to the two very different wine styles contained inside the state; you can easily get to wineries that produce either the traditional European vinifera grape style wines or the sweeter wines that come from our native Mother Vine, the muscadine grape. The common and popular expression in the area, "Charlotte's Got a Lot!", is even true when it comes to wineries.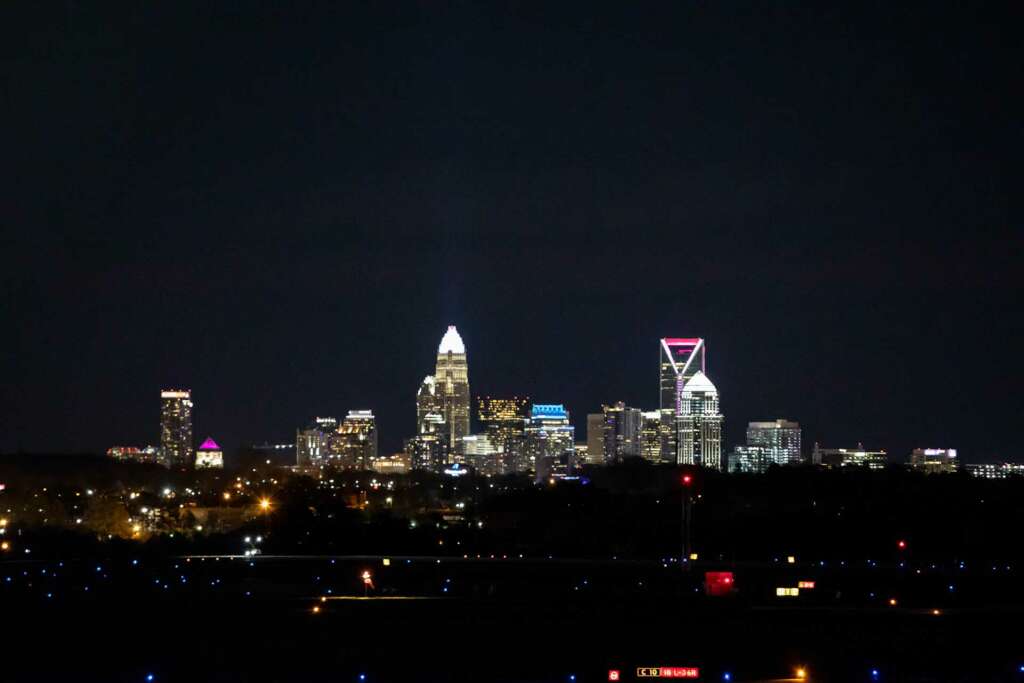 Too Many to List…
Let's just start by saying that there are so many wineries that are a "day trip" from Charlotte that there is no way we are going to be able to list them all. When you include urban wineries and/or tasting rooms into this mix we would guess that this number could easily exceed 100 wineries. Yes, there are that many! Way too many to list them all, so this isn't an exhaustive list of EVERYTHING that is commutable from Charlotte, but more of an inspirational article to inspire you to get out and explore these wineries. We will absolutely mention some of the major regions around Charlotte and may even throw out some specific names of wineries but there are just too many for us to be able to include them all. The industry is also rapidly growing so our list would quickly become outdated. If, however, you want a good place to find everything; we suggest visiting the states website at www.NCWine.org. This is an excellent source for all things related to the North Carolina wine industry.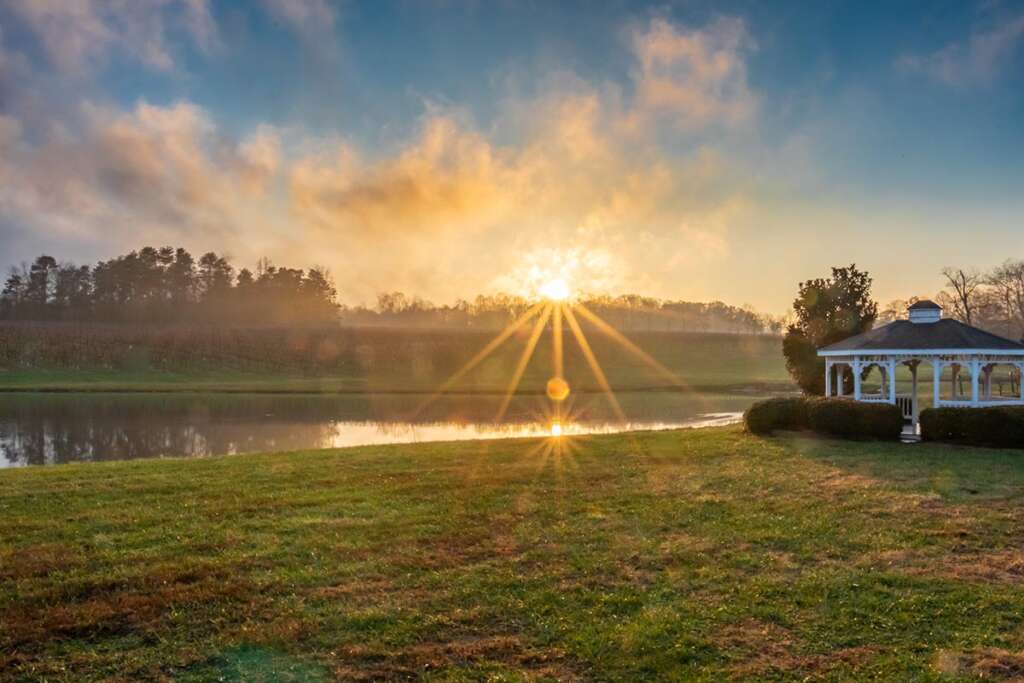 North, South, East, and West!
No matter which direction you head out of the city you are going to find wineries, albeit some directions are going to yield more options that others. Here's what you would run into, however, if you headed out in a specific direction:
North – This is probably going to yield you the most options as due north (up I-77) will put you in the heart of the Yadkin Valley. You can also reach the southern end of the Yadkin Valley continuing north on I-85 out of Charlotte. This is North Carolina's most developed wine region containing the most wineries (40+). But wait, there is more! Closer to the city, also off I-85, are some smaller vineyards and tasting rooms like Douglas Vineyards, Cougar Run Winery, and Cabo Winery. There are even some around Lake Norman that are worth checking out.
South – Since Charlotte is so close to the South Carolina border, heading out in this direction will produce the least amount of options unless you actually venture into South Carolina and include a few of their wineries in your day trip. The southern vineyard options are definitely worth checking out including the unique Treehouse Vineyards which is in Monroe, NC.
East – The coast of North Carolina is where you predominantly get the sweeter wines as the conditions there favor the growth of the muscadine and scuppernong grapes. As you travel east of Charlotte you start to encounter some of these styles of wines with wineries like Dennis Vineyards Winery and Uwharrie Vineyards & Winery. Note that some of the wineries that serve sweet wines are not an exclusively sweet wine shop. They may also have traditional style wines as well. There are also wineries East of Charlotte that make exclusively dry style wines, however, in general, as you travel east of Charlotte you generally start to encounter more sweet wines.
West – This direction has no shortage of wineries to visit. As you head west there are a few standalone wineries like Veronét Vineyards & Winery in Kings Mountain, Baker Buffalo Creek Vineyard in Lawndale near Shelby, and others. There is also a very nice wine region in the Tryon Foothills that is just a little past Forest City, North Carolina. This region contains four wineries that are in a tight cluster (only about 8 miles apart at the farthest point). A little further past that, which might be stretching the "day trip" limit, and you get into the Hendersonville wineries where there are a cluster of six wineries that make up the Crest of the Blue Ridge AVA.
Inside the City Limits
Inside the city limits of Charlotte you are not going to find any wineries with attached vineyards but there are plenty of tasting rooms or urban wineries to enjoy. Some of these may feature North Carolina wines as part of a wider offering but they do provide an easy (and quick as you don't have the commute) method of sampling some of the best wines our state has to offer. It is a great way to expand your pallet and is an even better mid-week option when you might not have the time to drive to some of the farther away vineyards. What can you do if the city tasting room you visit doesn't carry North Carolina wines? Ask them to start carrying them!
Guided Charlotte Wine Tours
If you want to have the best experience possible on a wine tour from the Charlotte area, we suggest that you book a guided tour from a reputable company like the Van in Black. We obviously service the Charlotte area (otherwise we wouldn't be writing this article!) but there are plenty of other companies that also provide tours from the Queen City. Just be sure to check the ratings of any company you intend to use in order to make sure you get the quality you deserve. And remember – Charlotte's Got a Lot!