Click here to read our FAQs about our wine tours (at the bottom of this page).
With over 200 wineries to choose from in both North and South Carolina, there are plenty of options available for either a quick day trip or a weekend get away, so what are you waiting for? Plan your visit ! The wine industry in the Carolina's is tried and true, this is not a new fad still "working out the kinks". The industry has been around for quite sometime; steadily growing and improving over the years into award winning wines, vineyards, and wineries. Today these places are beautiful destinations for either the casual visitor looking for a last minute wine tasting or someone searching for that beautiful venue for a special event like a wedding or corporate retreat.
With many of the wineries clustered only a few miles apart from one another, it is entirely feasible to visit 4-6 wineries during a single day tour. In some areas, there are so many wineries, the limiting factor to visiting all of them is merely time and the quantity of wine you could reasonably sample in one day! So how do you get around to all of these wineries; especially when you have a good sized group (6+) of friends that all want to go together? That is where the Van in Black can help…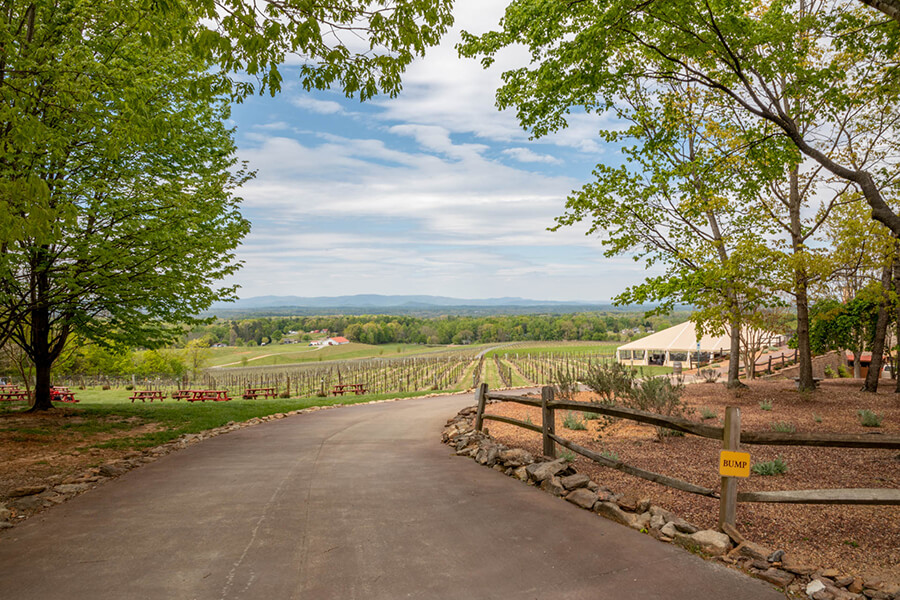 Popular regions/areas that we can provide tours for include (click through for more info about that region):
Asheville | Charlotte | Greenville/Spartanburg | Tryon | Hendersonville | Yadkin Valley | Appalachian High Country
Let the Van in Black do the Driving for you on Your Winery Tour!
We provide safe and reliable transportation for everyone in your group for any number of wineries you want to visit. All of our winery tours are completely custom and flexible to meet the needs of you and your group. We also have WSET and Court of Master Sommelier certified wine experts on our staff that can make your experience truly unique, exciting, and elevated. We service most of the North Carolina wine regions including the Yadkin Valley, Tryon Foothills, Asheville, and the Appalachian High Country. If the winery is in the mountains or Piedmont area of North or South Carolina, we've got you covered, we service that area. If you don't know which specific wineries you want to visit we can suggest some too! We regularly update our blog on the various wineries and wine trails that we visit, so be sure to check in often to hear about the harvest and happenings in the wineries of the Carolinas!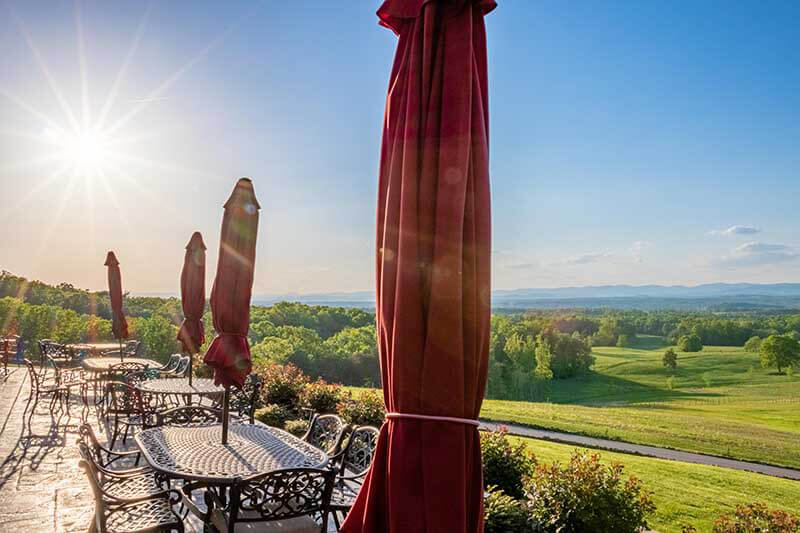 All that is left is for you to book a tour and have an unforgettable trip!
Need help finding a winery to visit or coming up with that perfect wine trail? We are more than happy to help make some suggestions. Our blog is also a great resource for ideas as we write about many of the areas that we frequent (and include pictures!). You can also visit the North Carolina Wine website at www.NCWine.org. It is an excellent resource for learning more about the great wines and wineries in North Carolina.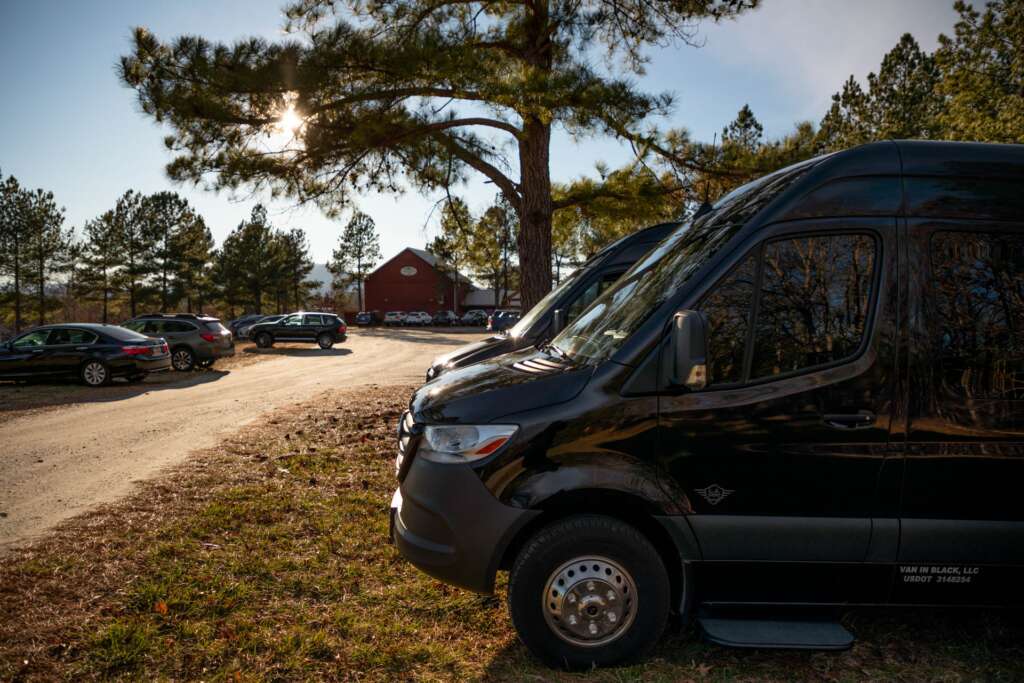 Frequently Asked Questions about our Wine Tours:
What Regions/Areas Does Van in Black Service?
Our service area for pickup/drop-off includes Asheville, Charlotte, Greenville/Spartanburg, Tryon, Hendersonville, the high Appalachian cities of North Carolina (Boone, Banner Elk, Blowing Rock, etc.) and everything in between. This puts several wine regions in range including many of the North Carolina AVA regions. Some of the more popular wine regions include Yadkin Valley, Swan Creek, Crest of the Blue Ridge (Hendersonville), Appalachian High Country, and the Tryon Foothills. There are also a number of other wineries available to visit that are not part of a defined region (not yet at least).
Does Van in Black Help Plan the Itinerary?
Absolutely yes! We are more than happy to help plan your wine tour itinerary so that you have the best experience possible. We know the best places to visit based on previous customer feedback, the wine preferences of your group, the time of the year, etc. Once a tour is booked with Van in Black we reach out (about 2-3 weeks before your booking date) and encourage you to ask questions and leverage our experience to ensure you have a 5-star experience when visiting the vineyards and wineries we typically visit. Our help will include basic suggestions of places to visit and for the places that accept reservations, we will make those for you as well. For us to help you have the best experience possible, we need to have your itinerary confirmed at least 1 week prior to your booking date. Please help us help you by confirming your itinerary in a timely manner.
Do We Have to Pick the Duration of Our Tour When We Book?
No. Van in Black does not force you to book a tour duration when booking a wine tour with us. We have a 4 hour minimum on all of our tours but you are free to enjoy your tour day for however long you want. You essentially book for the day but pay by the hour. If the weather is perfect and you are thoroughly enjoying the day, you can decide the day of the tour that you want to linger somewhere and enjoy the experience. Van in Black will never tell you that your time is up and that it is time to go. We want you to have the flexibility and freedom to enjoy the day however you want. When you book with us you will pre-pay the 4 hour minimum as your deposit. Any hours used over the initial 4 hour deposit will be due at the conclusion of your booking and settled up directly with your driver.
Do I Have to Limit My Tour to 4 Hours?
No. The 4 hour minimum is exactly that; it is just a minimum requirement to book a tour for the day but you are free to enjoy your tour for as long as you want. Most tours last 6-7 hours. After your tour you will settle up with your driver for any additional time used over the initial 4 hour deposit that you paid.
How Long Do Most Tours Last?
A lot of it depends on the region you depart from and the individual group. Since the vehicle is exclusive to your group we will progress at your pace. We are never going to say "Time's Up!" at a particular location to move you along to the next spot. That being the case, however, most tours that visit 3 wineries typically last around 6-7 hours. If you are departing from Charlotte it would likely be longer just because of the time it takes to get to the vineyards.
Can Van in Black Make the Necessary Reservations for Our Group?
When possible, yes. Not all wineries take or require reservations and it will also depend on the size of your group. Whenever possible we do make the necessary reservations and/or let the wineries know to expect your group. Many of the vineyards we frequent will be expecting you and have a table waiting for your group.
Can We Have Food and Drinks in the Van?
Yes. Unfortunately, we had to implement a cleaning fee ($100) on our terms and conditions if things get out of control with the food and drinks but this will not effect 99.9% of the tours that we operate. All that we ask is that you treat our vehicles like you would treat your own. All of our vehicles get a thorough cleaning and vacuum in between all bookings so reasonable crumbs, etc. are not going to be an issue. Van in Black is also a legitimate "For Hire" vehicle in North Carolina (not all transportation providers are) which means that passengers can legally have open containers inside the vehicles (note that this is NOT the case in South Carolina). Give us a call if you have any other questions about this policy.
Do We Have To Meet Van in Black at a Pickup Location?
No. We prefer (almost insist) that we pick you up from a home, hotel, or Airbnb so that we will be dropping you off at a safe place after you have been drinking. It kind of defeats the purpose of hiring us if you have to drive anywhere after we drop you off. This is one of the main reasons why our clock starts when we pick up and not when we leave our garage (if you are inside our supported service areas). We want you to be safe and we don't want you to worry about driving.
When Do I Supply the Pickup Details?
Our booking process is very simple and doesn't require a lot of details up front. Most people book months in advance and won't know a lot of the details at the time of their booking. When you book you are reserving the date and we will reach out to you, typically 2-3 weeks before your booking, to confirm all of the details like pickup address, time, etc. At this time we will also want to confirm the itinerary so that we can coordinate your visit with the wineries (if necessary). For us to help you have the best experience possible we need to have your itinerary confirmed at least 1 week prior to your tour date.
What is Included in Your Pricing?
Our pricing is for transportation only and does not include tastings or driver gratuity. Anything you purchase at the wineries is between you and the wineries and is to be paid directly to the winery. Most people will do simple tastings a the wineries and these generally average about $20-$30/person. Note that Van in Black is not responsible for the pricing at the wineries and pricing is subject to change at anytime. Some wineries will also have rules for large groups that may add gratuity or require everything to be settled up on one check.
Is it a Group or Shared Tour With Other People?
No. All of our tours are exclusive and the vehicle is dedicated to your group. This allows us to provide door-to-door service and the speed/length of the tour is up to you. It also means that we aren't going to cancel on your the day of the tour due to lack to lack of participants.
Will You Pick Us Up From Our Accommodations?
Yes. Van in Black provides door-to-door service on all of our tours. You won't have to drive somewhere to meet us meaning you won't have to drive back after drinking all day. As long as you are in a supported city our time starts when we pick you up. We can also pick you up from areas outside supported cities there would be an additional charge for this. Contact us with any questions.
Does Van in Black Have Elevated Wine Tour Experiences Available?
Yes! We have several options available to elevate the wine tour for guests who are a little more wine savvy. Some of these options are exclusively available to Van in Black. This could be something as simple as pairing you up with one of our WSET certified drivers/guides or something a little more robust like a private barrel room tasting experience or even having a Sommelier sit down with you for one (or all) of your tastings. If you are interested in something a little more elevated then give us a call to discuss available options.
Does Asheville NC Have Wineries?
Absolutely yes! The city itself has a few urban wineries with their tasting rooms located downtown. Furthermore, there are a number of wineries, about 14, with vineyards that are just outside of the city. In total there are 20+ wine interests in and around of the city that are worth a visit for your next Asheville Wine Tour.
Does Charlotte NC Have Wineries?
Like Asheville, Charlotte has some urban wineries and wine interests but if you want the vineyard experience that you need to get out of the city. The big clusters of wineries are a little further outside the city compared to Asheville but there are a few that are easily reached from the city and worthy and any Charlotte wine tour.