You might be wondering what is an "elevated wine tour"? Let's start with some important facts: North Carolina boasts more than 200 wineries and 2,300 grape-bearing acres producing more than 1.1 million cases of wine each year and generates around $1.97 billion per year in economic impact and 10,000 jobs. Almost 2 million tourists a year come to the region to visit its wineries and taste the wines of the region. (Star News Online, Tom Campbell).
It is not a surprise that winery tours are proliferating everywhere. Seemingly anybody can host winery or vineyard tours. Just get a bunch of people in a tour van, schedule their winery or vineyard visit, drive them around and voilà! Well, it is not as easy as it sounds. These trips require training, licensing, and many other elements to the game that you might not have thought of. But what about for those people that want to experience more than a simple wine drinking tour? What about those that want a more in-depth approach with more personalized service and hosted by someone that perhaps can enhance their experience? This is where the "elevated wine tours" play a vital role. With these curated winery tours, you are not only visiting and drinking at the wineries, you are also learning and entering a whole immersive program of wine education. Your wine experience gets elevated and specifically curated to your interests.
An elevated wine tour offers the expertise of a sommelier, a wine educator, a winemaker or simply someone privy to the local wine scene. Professionals enhance the experience with crafted visits and education specific to your group. With an elevated wine tour, you are not only drinking wine… you are learning wine. These professionals in the wine industry usually have years of experience in the field. From working the floor as a sommelier, to hosting tastings or sitting through grueling wine examinations, these experts are the perfect fit for your personalized and customized wine experience.
Let's examine what each one of these wine experts can bring to your elevated winery tour:
A Sommelier
This is often the most unused and misunderstood job in the wine industry. If you are a wine lover or a wine enthusiast, then your point of reference for a Sommelier is probably the famous documentary Somm. Sadly, the documentary glamorizes the concept of the so-called "somm" and makes them a superstar and somewhat mythical figure at the same time. You do not need to be certified with the Court of Master Sommeliers to be called a Sommelier. In fact…
This is the official description for the job. You can find several sommeliers that do not have any professional certification by choice, but instead have decades of experience working in bars, restaurants, vineyards and tasting rooms. Some people feel intimidated by even the mention of them, and this is sad. New sommeliers are tasked with regaining the guest's trust and that is fantastic news!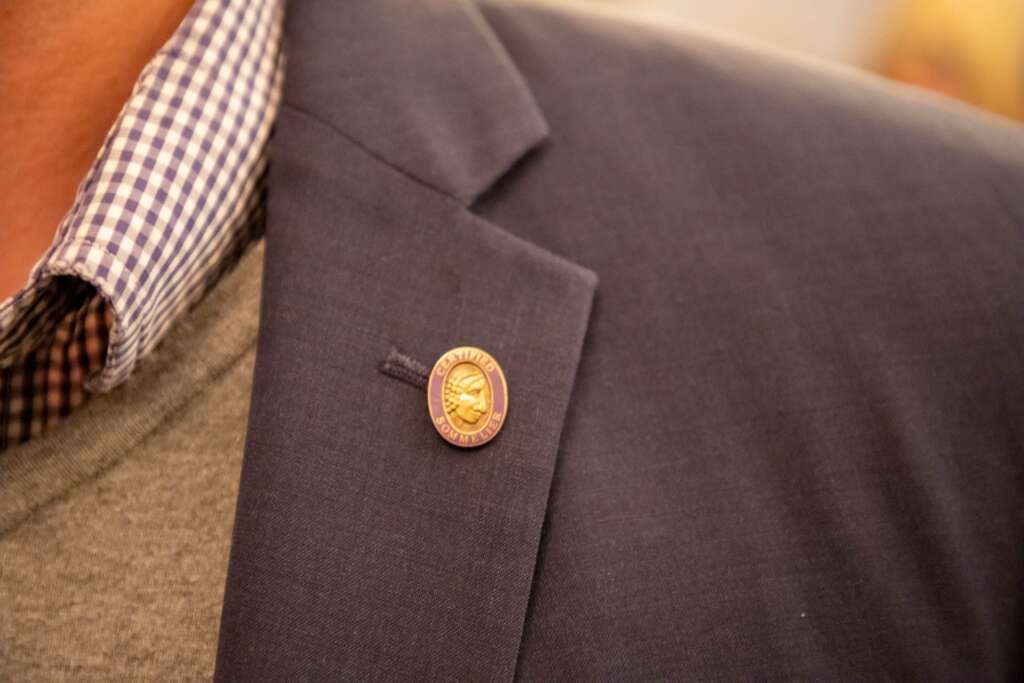 A sommelier is there to serve you, to help you understand wine and to make it approachable to you. A sommelier should not be making you feel bad about your wine choices or the things you prefer to drink. As the saying goes in the wine world: "The best wine is the one you like". A sommelier can also be a certified professional with the Court of Master Sommeliers. A sommelier can contribute to your elevated wine experience by providing accurate information about the service points of your wine destinations and provide insight and help with what to buy and/or how to choose the perfect glass of wine (or bottle) while you are enjoying your winery or vineyard visit. Some wineries even have Sommeliers on staff so make sure to ask your wine tour provider to connect you with them for a private tasting or perhaps assistance answering any questions during your visit.
A Wine Educator/Wine Professional/Local Wine Scene Purveyor
There is a difference between a wine educator and a Sommelier. A wine educator focuses more on the educational elements of the wine experience. They can guide you through your elevated wine tour by providing information about the varietals you are tasting, the wine region you are visiting and background information about the wineries, their vineyard practices, and the local wine scene. They usually concentrate on making sure you have a pleasurable experience while educating you about how to choose the perfect wine while understanding the specifics of the wine varietals and what they bring to tour experience.
A wine educator or wine professional usually carries a professional certification in the industry as the recognized Wine & Spirits Education Trust (WSET) or the Society of Wine Educators (SWE). They also go through rigorous examinations and most of them have also worked at vineyards, restaurants or in the wine world, offering services such as personalized wine tours, consulting, and such. They also wear a pin according to their level of certification and show a proven passion for bringing the gospel of wine to everyone interested.
A wine educator/ wine professional can also help you coordinate your winery visit and help you to schedule a private tasting with the inhouse Sommelier or the wine maker. Their expertise will elevate your wine tour experience while you learn about new concepts and the specifics of what you are drinking as well as the winery you are visiting. These wine educators or wine professionals are also in tune with the local wine scene so they can help guide you to fun activities at the winery as well as the areas surrounding the local vineyards. Perhaps visiting local wine bars and restaurants with killer wine lists is also an option for those wanting to indulge a little more. There are many themed tastings and wine dinner pairings that take place on a regular basis within the industry. This is an area where having a wine professional involved really pays off!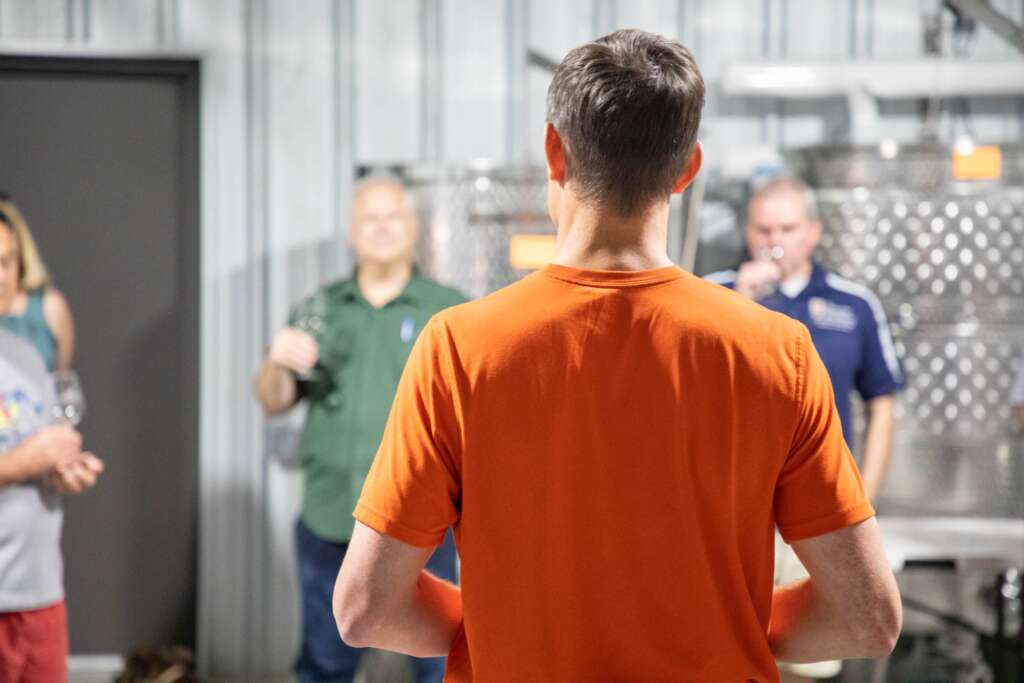 A Winemaker
When visiting a winery, the winemaker is the key piece to the whole organism, the person that holds the whole vineyard program together. They oversee picking the right grapes (at exactly the right time), to create the perfect blend; the art of proper fermentation, the beauty of site management and more. Usually, a jack of all trades in the vineyard but with a carefully mastered craft of wine making. A tasting with the winemaker can elevate your experience by providing valuable information about why the wine you are tasting tastes that way it does; why he or she chose those varietals for a blend, the particulars of the vintage and how everything affects the final product, including the weather, the terroir, and the winemaking techniques. The winemaker can even add more value by hosting a private barrel tasting for you to taste wines that are not available yet at the winery and are still in the maturation process straight from the barrel. This is perhaps the highlight of any elevated wine tour experience. The winemaker is the pinnacle of the wine tour experience adding their expertise while elevating your crafted experience.
Which One Should You Choose?
An elevated wine tour can include any one of the experiences listed above or a combination of all of these elements. There is not a perfect answer but a combination of all of these aspects will certainly enhance your winery and/ or vineyard tour. An elevated winery tour is having someone leading your way through your wine tour experience so you can relax and leave at the end of the day with a better understanding of what wine is and why the wineries, their employees, the tour providers, and the wine professionals are a vital part of the local economy. It will help you to better understand the price and value of wine, how to buy, how to order and the reason why it is such a passion for all of us in the industry. An elevated wine tour is not just an all-day drinking affair (and there's nothing wrong with that) but it is a carefully crafted and curated experience. If you are delving into the wine world and have a true passion for understanding and learning more about wine, this is the perfect option for you.
There are plenty of options when it comes to choosing a tour but few offer such an immersive experience. Make sure to always ask ahead for these wonderful one-of-a-kind experiences that will certainly highlight and enhance your wine knowledge. We hope to join you in your quest for elevated wine experiences and wine education.
Cheers!