Click here to read our FAQs about weddings.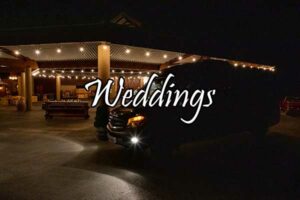 Weddings are always an exciting time for everyone involved. Whether you are the bride or groom, the parents, the wedding party, or one of the guests, there is just a certain level of excitement that consumes people making the day of the event magical. To enhance this experience many weddings opt to provide professional transportation services, not only for the wedding party, but the guests as well. Chauffeured transportation allows everyone to enjoy themselves the day of the event and after the reception, no one has to worry about driving back to the hotel. Furthermore, hired transportation eliminates any worry or stress about everyone's safety. When you setup a shuttle service for your guests it gives your guests one more reason to relax, unwind and enjoy the event! It also adds a certain level of class, when one of our large vans drive up to pick-up your guests, it really makes a statement!
Also check out our blog article on wedding transportation to learn about specific challenges that you may encounter with wedding transportation in North Carolina; specifically the mountainous Asheville region. There definitely can be some obstacles that are unique to this area but it is nothing that we can't help you with. Our experience and large fleet can help make your Asheville wedding a success!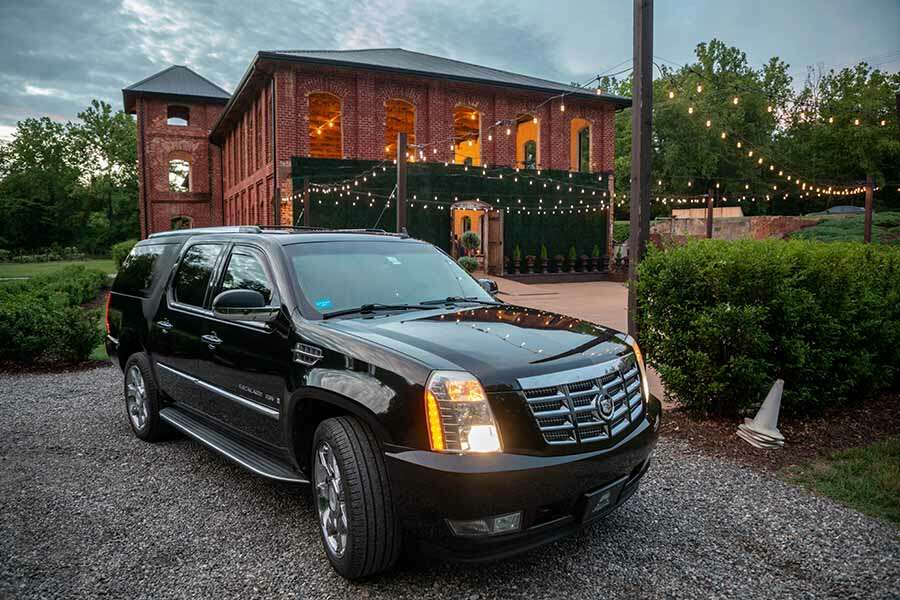 Frequently Asked Questions about Wedding Transportation:
What Areas Do You Service?
We service a fairly large area in Western North Carolina as well as the Upstate of South Carolina which includes but is not limited to: Asheville, Charlotte, Tryon, Hendersonville, Hickory, and the Appalachian High Country regions of North Carolina as well as Greenville/Spartanburg South Carolina and just about everything in between. For weddings, we can also go way outside these areas to provide transportation services in areas like the Highlands, Sylva, and Elkin. We have extensive experience working at a number of large venues in the area like The Biltmore Estate, Castle LadyHawke, and many other wedding / reception venues in the region. Note that for some of the remote locations outside our service area, there might be additional drive-time added to your final bill (the time it takes for us to get to the location and back).
Can I Split the Hourly Minimum?
The simple answer to this question is no. Hourly minimums help us maintain a high quality fleet as well as professional staff. Hourly minimums are continuous hours and can't be split into different pick up / drop off times throughout the day. If you have questions regarding this policy please contact us.
My Venue is Very Remote or Has a Very Steep/Narrow Entrance. Can Your Vans Reach it?
Most of the time the answer to this is yes. We haven't encountered a venue yet that our vans can't reach. As a general rule, if a car can make it our vans can make it. The only exception to this is usually when there are clearance issues as the vans require 10ft of clearance. There are some lodging locations where an SUV is better suited for a pick up than a van in which case we can work with you on providing safe shuttle service as required.
How Much Seating Capacity Should I Book for my Wedding Transportation?
This is very difficult to answer via a FAQ and would actually be better discussed via a phone call (800-903-2503). There are so many variables that need to be considered. We are happy to discuss the particulars of your wedding and provide suggestions based on your needs and our experience.