Van in Black exclusively uses Mercedes-Benz Sprinter vans for our ever expanding fleet of limousines vans. These are not the old style Cadillac or Lincoln Town Car limousines that your parents used to drive around in; these are stylish Mercedes-Benz Sprinter vans that can seat up to 12 passengers and have been beautifully upfitted into living rooms on wheels. Our fleet is also one of the youngest in the region with our limo vans being acquired in 2021 and 2023. Each of our vans is equipped with the following features for maximum customer luxury and comfort: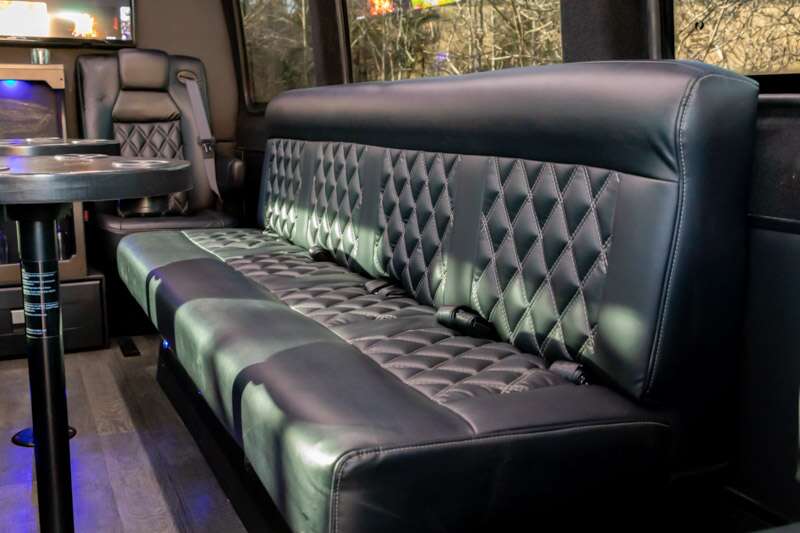 Salon style couch seating
There are two 4 person couches that face each other with tables in-between them.
Four captains chairs
In addition to the couches there are 4 captains chairs in each van. Some seats have small side tables that can be pulled out for personal use.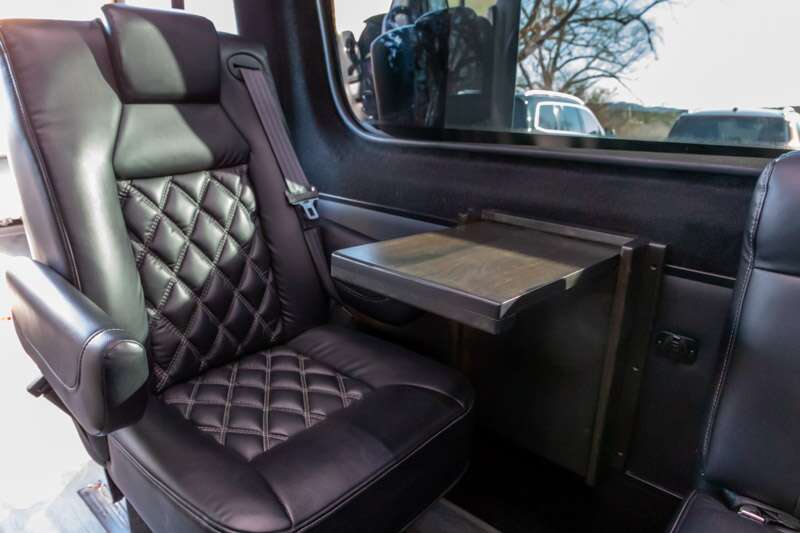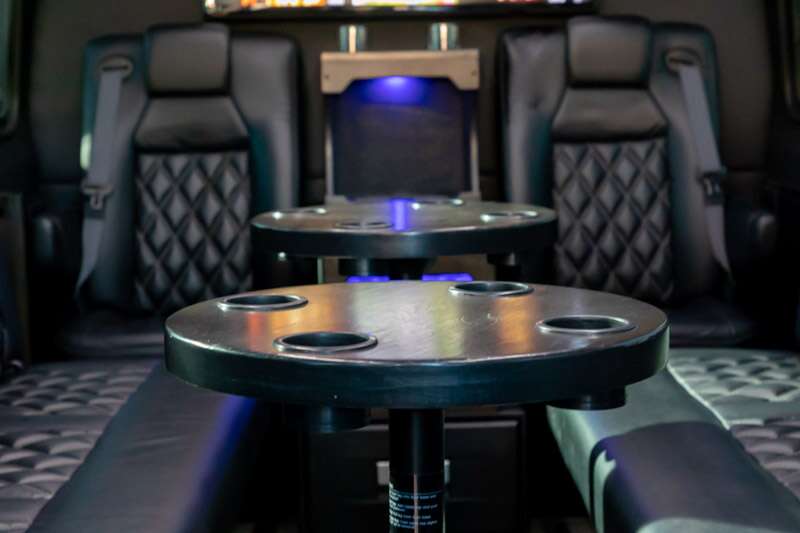 Multiple Tables
There are multiple tables with standard cup holders onboard the vehicles.
Onboard Refrigerator
There is a small refrigerator onboard that can hold about a dozen water bottles or whatever else you need to keep cold for your ride.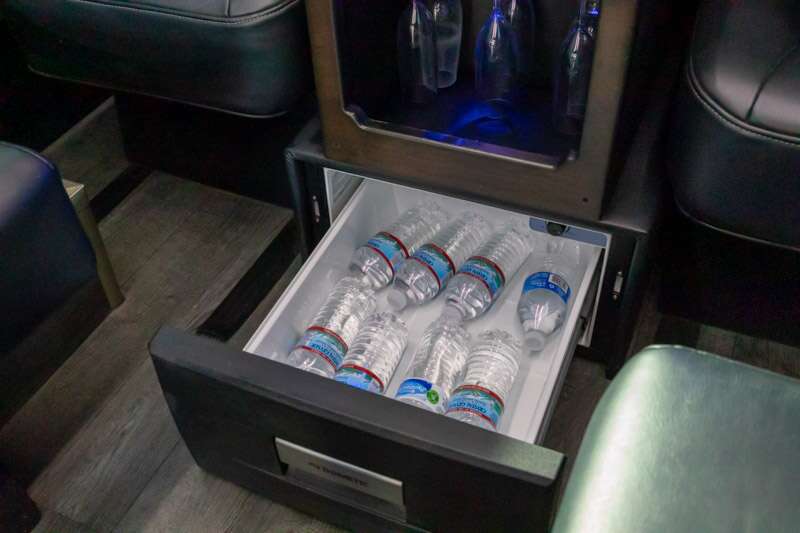 Television
What would a limousine be without a television onboard? Ours has a nice big one in the back that can stream whatever you feel like watching.
Bus Portal Door
Our limousines have a bus portal door instead of a large slider. This provides additional privacy but also makes entry/exit super easy via stairs and the first step is very low.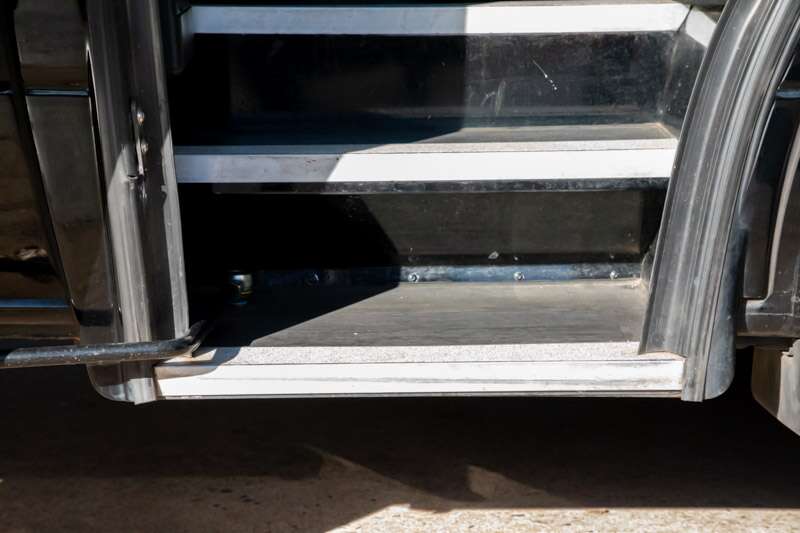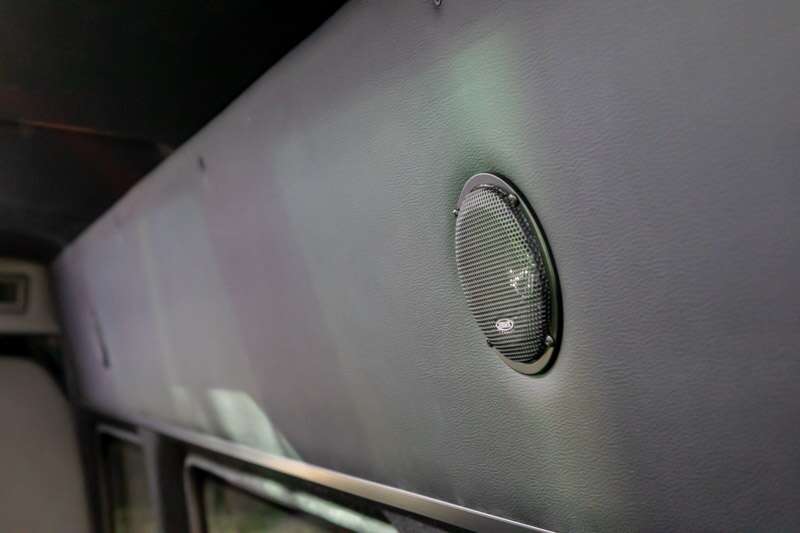 A Very Nice Sound System
Our limos come with a great sound system that you can pair with your phone via Bluetooth to play your music. You are the DJ!
Large Storage Area
Separate from the passenger cabin area there is a large storage area in the back. Perfect for suitcases or just about anything you need to bring along with you on your trip.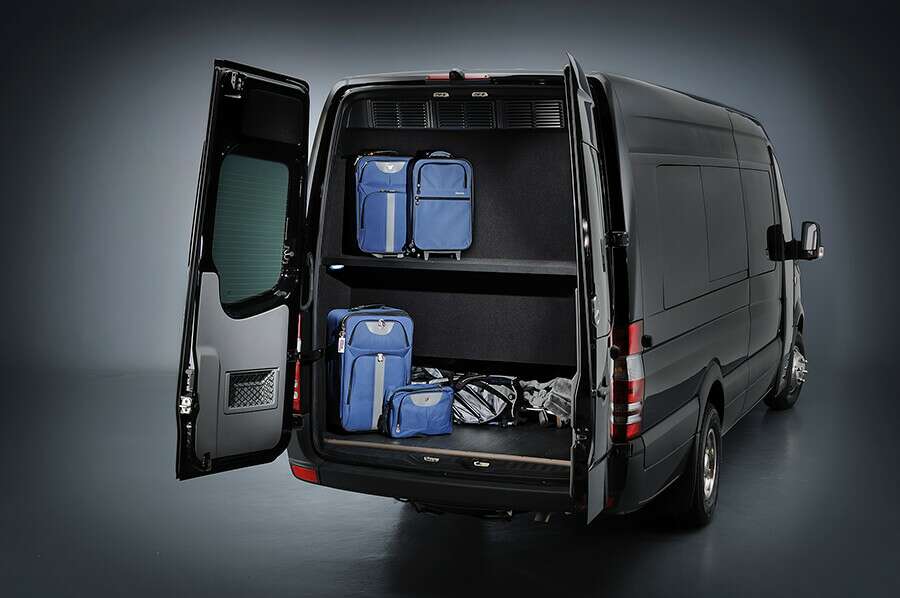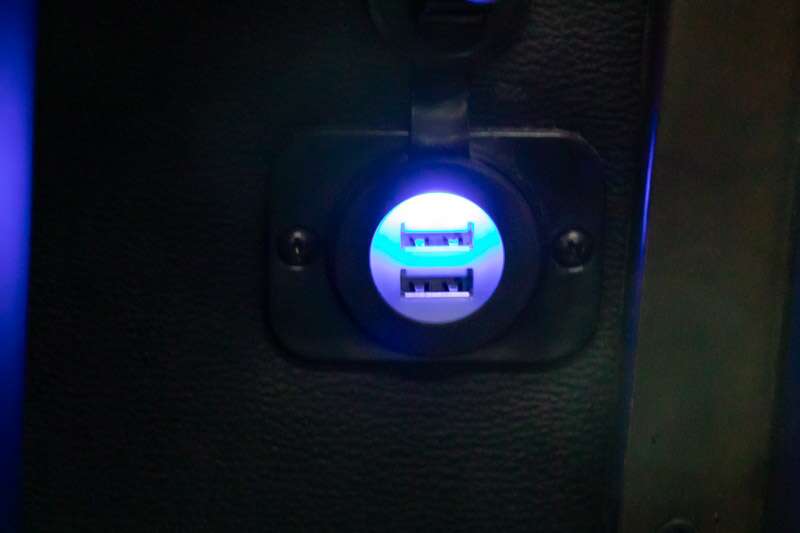 Numerous USB Ports
You can never have enough USB ports in a vehicle and ours have about 20 scattered throughout the vehicle.
In addition to all of the attributes listed above, it is also important to note that our limo vans have seatbelts available for all passengers and they are built by a Mercedes-Benz certified Master Upfitter. This means that all design aspects of the van, since it is a custom design, have been reviewed and approved by Mercedes-Benz to ensure that everything meets their standards for functionality and safety. These are comfortable and beautiful vehicles to ride in and are available for simple hourly service or for a specific tour/event like a wine tour, beer tour, wedding transportation, or the prom. Whatever your need, our Mercedes-Benz Limousine Vans are going to be your best option for luxury, comfort, and affordability compared to other transportation providers.