Van in Black exclusively uses Mercedes-Benz Sprinter Vans in our fleet of passenger vans. These are stylish high-top vans with 6.5ft of internal clearance. The vans are also surrounded by large windows providing great panoramic views of the surrounding landscape which is super nice when you are being driven around such a beautiful area (the Carolinas are gorgeous!). Our fleet has a wide variety of vans for you to choose from that can seat anywhere from 11 to 14 passengers. Our total capacity (using multiple vans) exceeds 100 passengers so no matter what your need is, Van in Black is ready to serve with our 5-star rated level of service.
Check out our fleet of passenger vans: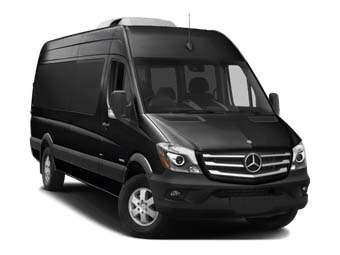 Functional 11 Passenger Vans
Perfect for when you have a group that is too large for an SUV but needs safe and reliable transportation. Some of our 11 passenger vans have an enormous cargo area in the back that can handle all of the luggage 11 passengers can carry.
Spacious 14 Passenger Vans
Our largest vans can accommodate 14 passengers with light luggage requirements. Stylish leatherette seats and a spacious interior make these vans very comfortable for cruising around in on a wine tour, scenic tour, pub crawl, or whatever.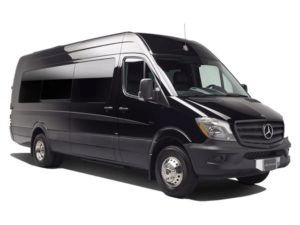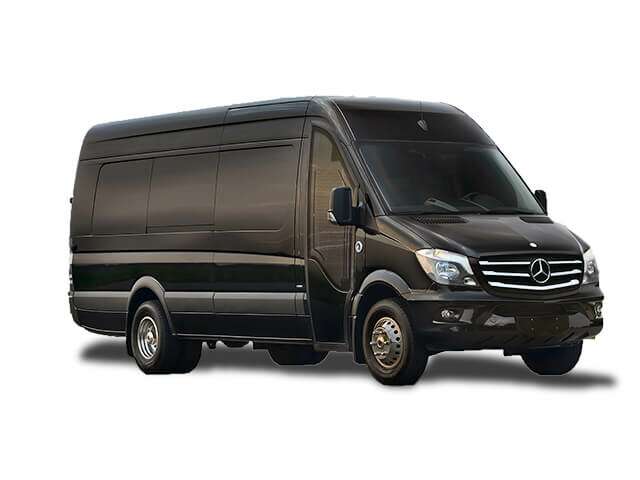 Luxurious 14 Passenger Vans
Our 14 Passenger Executive Shuttle or "Lux" van (as we like to call it) is like cruising around in an airplane cabin. Very nice and comfortable captains chairs go all the way back with a stadium configuration so that folks in the back are elevated and can see everything going on up front. Overhead storage compartments and a very large cargo area in the back make this perfect for airport runs or long excursions that require luggage. This van also has a bus portal door system that makes entry/exit super easy.
12 Passenger Limousine Vans
Our limousine vans are our most luxurious and stylish offerings. These vans are loaded with all of the options! Tables, captains chairs, couches, a refrigerator, and a television are some of the niceties that make this van like cruising around in a living room. This van also has the bus portal door so getting in/out of the van is a breeze while the door system also offers additional privacy to guests on the inside.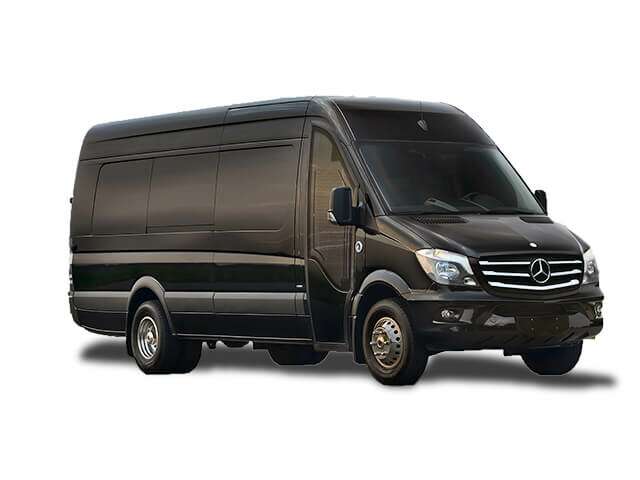 All pricing and availability is clearly listed on our website and vans can be easily booked online. Please visit our booking page for all of the information related to these vans or contact us if you have any questions. Each individual booking page for our vans has additional pictures, a real-time availability calendar, with simple and transparent pricing listed.
Van in Black is the highest rated transportation company in the region and we are ready to serve your needs today!