There are a number of great wineries available to visit from the Asheville area. These are wineries with attached vineyards (the traditional "winery experience") and we have written about them here. But what if you want to stay inside the city or don't have time for a full day excursion? You will be happy to know that you have options. Welcome to the urban wineries of Asheville.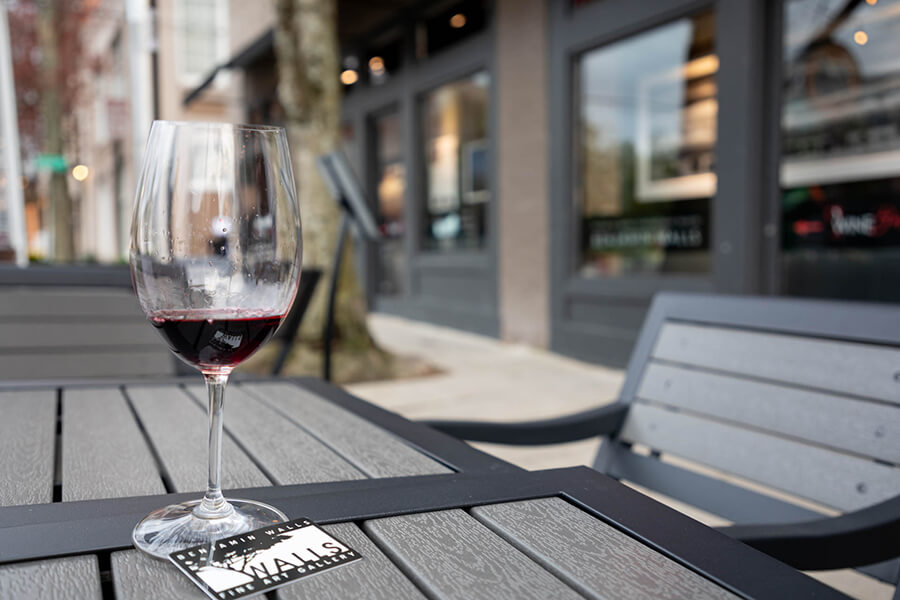 What is an "Urban Winery"?
Clarity is always important, so we thought it would be a good idea to define what we are referring to as "urban winery". It is just as it sounds, a winery that is inside the city limits. Many times, due to land constraints and high real-estate values inside a city, these wineries are typically just a tasting room without an attached vineyard. Urban wineries are actually becoming extremely popular and are popping up all over the United States, Asheville included. Asheville, like with their many breweries, may end up leading this trend in a few years (although this is a topic for a separate blog article). Urban wineries are legit wineries that make their own wine and offer it in a wine bar or tasting room located in the city. They may or may not have their own offsite vineyards (some may buy grapes or juice from other producers) and may or may not have the wine making facilities (crushing, fermenting, and aging) at the urban location. The city location is more like a tasting room where customers can sample their wines via a "tasting" or buy wine by the glass or bottle.
The Asheville Urban Wineries…
Since this is such a booming and popular industry, this list is likely to quickly become outdated:
The Biltmore Estate – You probably didn't think this one would be on the list but it is inside the city limits of Asheville, and like most urban wineries, the basic tasting room experience at the Biltmore (at Antler-Hill Village) doesn't include a visit to or view of their vines. That being the case, America's most visited winery is on our list of favorite urban wineries inside Asheville. Unlike the other urban wineries, however, Biltmore does have vines on premises and elevated tours can be arranged if you want the vineyard experience. If you have never been or haven't been lately, go check it out sometime. A ticket to visit the house or an annual pass is required to visit the tasting room. The Biltmore Estate has been making great wines for quite sometime now, and they do the area proud.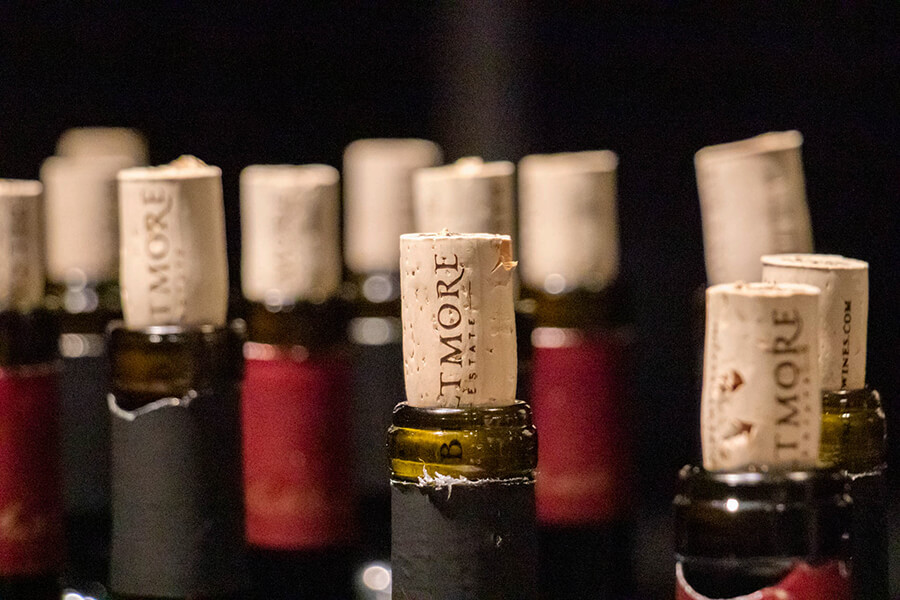 Plēb – Located in the River Arts District of Asheville, Plēb makes their wine onsite from grapes grown and harvested in the surrounding mountains. They are in a great location that is easy to get to and their setting is spacious and comfortable both inside the artistic venue as well as their outdoor patio. Plēb is an innovator of urban wineries in the Asheville area. Be sure to visit them while in Asheville!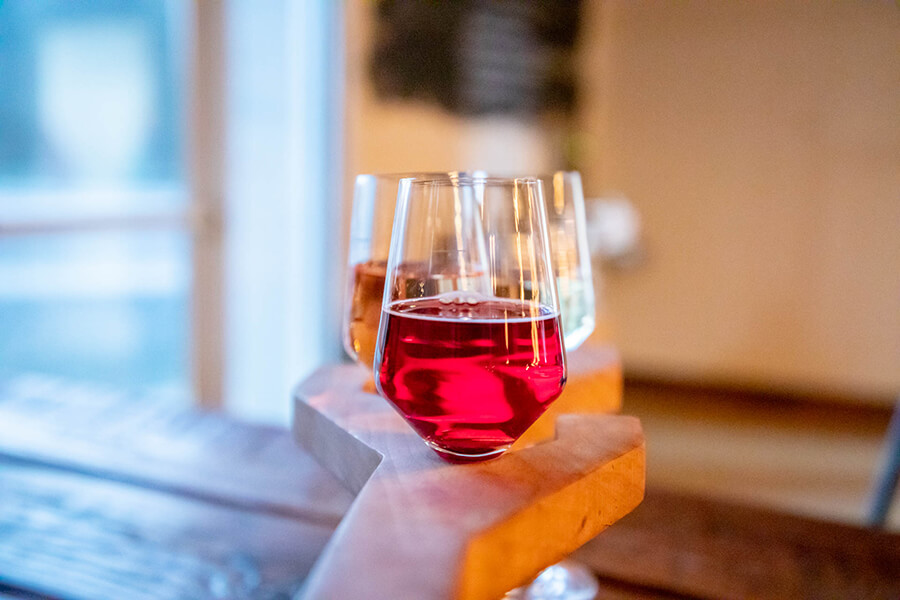 Marked Tree Vineyards – Originally a winery and vineyard in the Flat Rock/Hendersonville area of the state (about 35 minutes south of Asheville), Marked Tree Recently opened a tasting room in the downtown area of Asheville that has been very well received. It features all of their vineyard estate wines plus it's the only location where you can enjoy their sparkling wine by the glass. It is a great place to hang out in the south slope district of Asheville. If you are enjoying any of the numerous breweries or fantastic restaurants in the area, the Marked Tree tasting room offers a nice change of pace.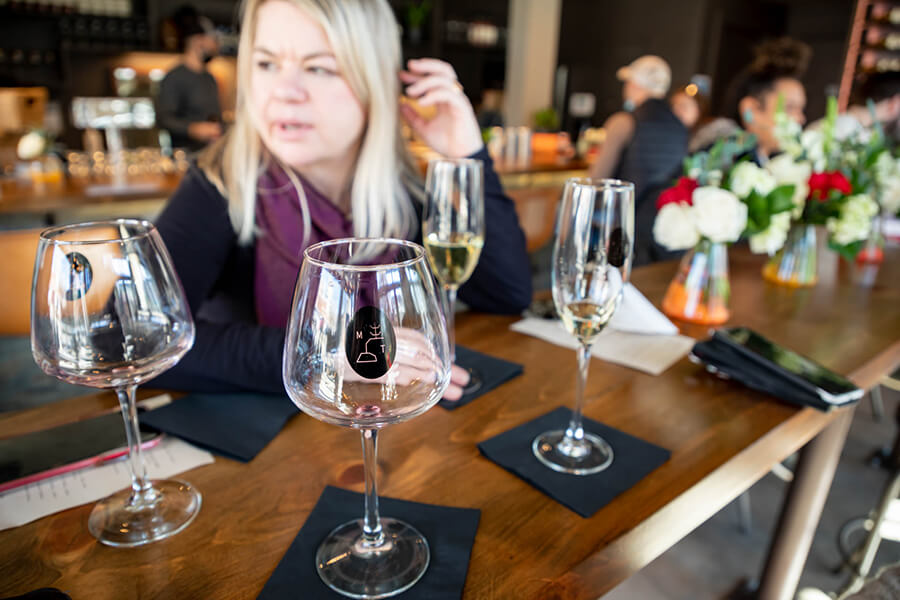 VĪdl Winery at Cultura – A pop-up wine making endeavor inside a restaurant in the heart of downtown Asheville. Wicked-Weed Brewing decided to start making some wine and they are offering it through a pop-up. Since wine and food are really intended to go together this is a match made in heaven. The food at Cultura is amazing and pairing it with VĪdl wines is extra special. Check it out! And, on a side note and without saying too much, be sure to check out the restrooms at Cultura.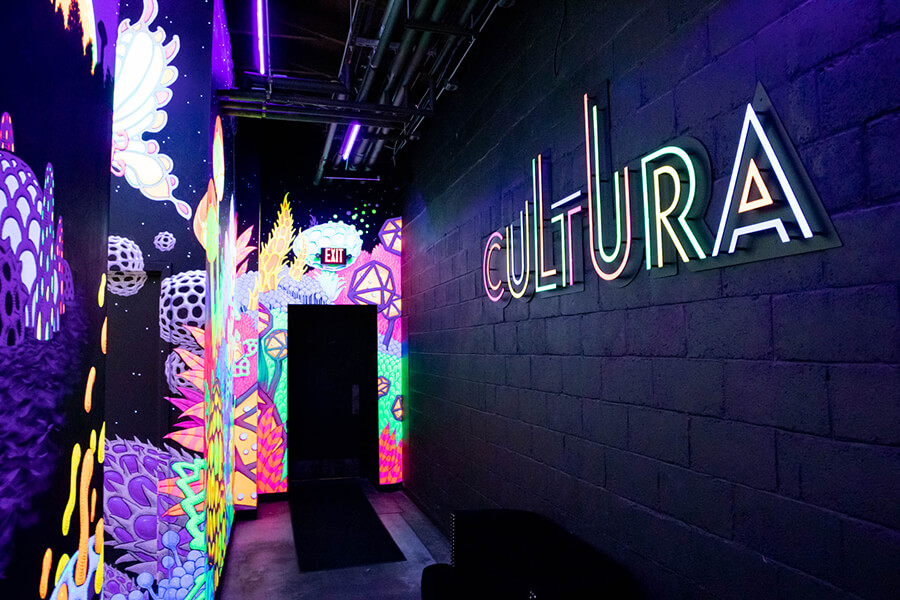 Worth Mentioning…
Although technically not "urban wineries" since they don't make their own wine, there are a few unique and impressive tasting rooms / wine bars inside Asheville that are worth mentioning: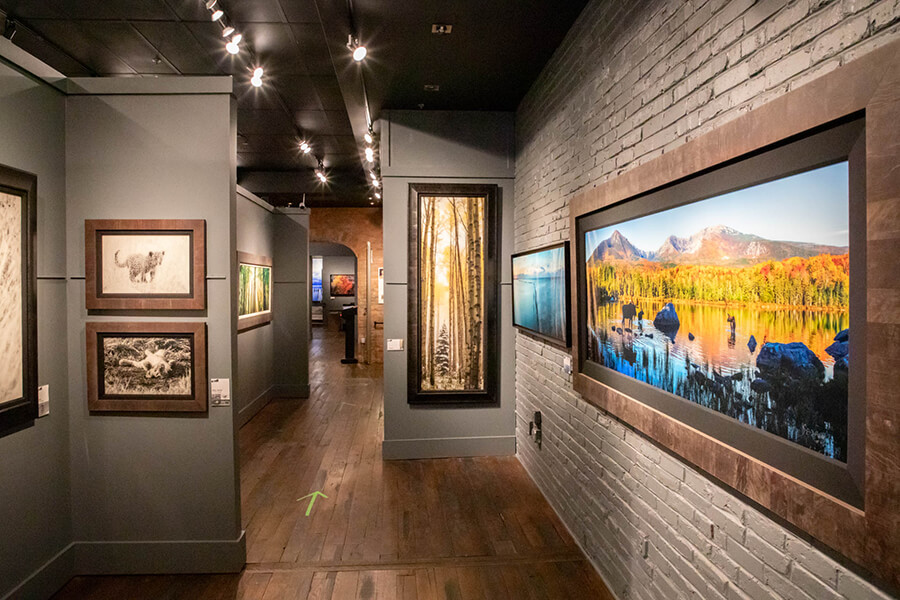 Walls Wine Bar (At the Benjamin Walls Asheville Gallery) – A unique and innovative blend of an art gallery and a wine bar. Picture yourself enjoying a great glass of wine while admiring amazing photographs from all over the world. The Benjamin Walls Gallery is exactly that. They usually feature about 12 great wines from all over the world paired with beautiful photography. The wines have an emphasis on quality and sustainability by offering organic, biodynamic and natural wines. This is an experience in Asheville that you don't want to miss.
5 Walnut Wine Bar – The owners are passionate about including as much local art and craftsmanship as possible. A great local spot where you can listen to live music and enjoy some great wines paired with local fare. It's a wine bar, it's a cheese bar, it's not to be missed.
Bottle Riot – Another great spot in the River Arts District where you can sample wines by the glass or order the whole bottle. They focus on minimal intervention, sustainable, small production natural wines, they have beer and cider too along with some amazing eats. Bottle Riot is part of the local Asheville scene.
Urban Tours?
Can Van in Black provide a wine tour of these Asheville urban wineries? Absolutely! If you want to visit some or all of these destinations and don't want to drive, book the Van in Black! We can safely get you around town to all of these destinations or include one or two (either before or after) visiting some of the vineyards outside the city. Since all of our tours are custom, the choice is yours!