Asheville is an amazing city for a destination wedding. With its historic architecture and stunning
forests, it's got so much to offer, whether you want a city-slicker-style wedding or a more rural,
boho chic one.
Like most places in the last few years, however, destination weddings tapered off. In fact, almost all
weddings were postponed, cancelled, or held on Zoom. But the Asheville wedding industry managed
to survive the pandemic by drawing on the strength of its community.
Now however, travel restrictions and limits on gatherings have largely become a thing of the past
and big parties are back. This means that destination weddings are making a major comeback in
Asheville too.
There are several reasons for this increase in the popularity of destination weddings. Just two of the
more common reasons are the fact that people are desperate to travel again and there's a backlog
of bookings in local venues, so people are looking to go elsewhere for their nuptials. Then, of course,
there are all the traditional reasons why people love a destination wedding:
Everything About The Wedding Becomes An Experience
A wedding day is a special event, and going to a different and exciting location can make the
memories of your wedding that much more special. You're traveling to somewhere new and possibly
completely unfamiliar. This makes every aspect of your wedding and your trip an adventure and a
brand-new experience. You certainly won't forget your wedding in a hurry, and neither will your
guests.
The Photo Opportunities Are Ramped Up
Photographs are an important part of any wedding celebration. You want to get the best pictures to
sum up the experience and keep the memories of your special day alive for you for years to come.
When you're in a beautiful location, the backdrops for your photographs will be ramped up several
notches.
Obviously, if you're in a location with beaches, mountains or forests, that's where you want to go
and get your photographs taken. If you're in a beautiful city or town, think about going on walkabouts
with your photographer and taking snaps at all the different sites in and around your destination.
This will certainly make for different and wonderful wedding photographs.
There's Less Pressure On Socializing On The Actual Day
When you opt for a destination wedding, everyone is usually at the location for the days leading up
to the wedding and a day or two after the big day. This means that you can spend some quality time
with all of your guests throughout the duration of your stay. You no longer have to worry about
seeing and speaking to everyone at the reception.
There is often a lot of pressure on the couple to spend meaningful time with each guest during the
reception, especially if you have guests from out of town who you haven't seen in a while. This can
be exhausting and means that you don't get to focus on enjoying the day as much. When everyone is
around for a few days, you can hang out with them in a more relaxed setting.
Your Guest List Tends To Be Smaller
Speaking of spending quality time with your guests, a destination wedding usually has a smaller
guest list, meaning you get to have only the people you really care about there. You also have less
pressure on you to invite extended family members you don't really know, or colleagues and
acquaintances who aren't that close to you.
This is one area where you can actually save money in your wedding budget because you don't have
to cater for so many people. A destination wedding does tend to run higher on costs on average. But
you can balance your budget out a bit thanks to a smaller guest list and some clever planning on
your side.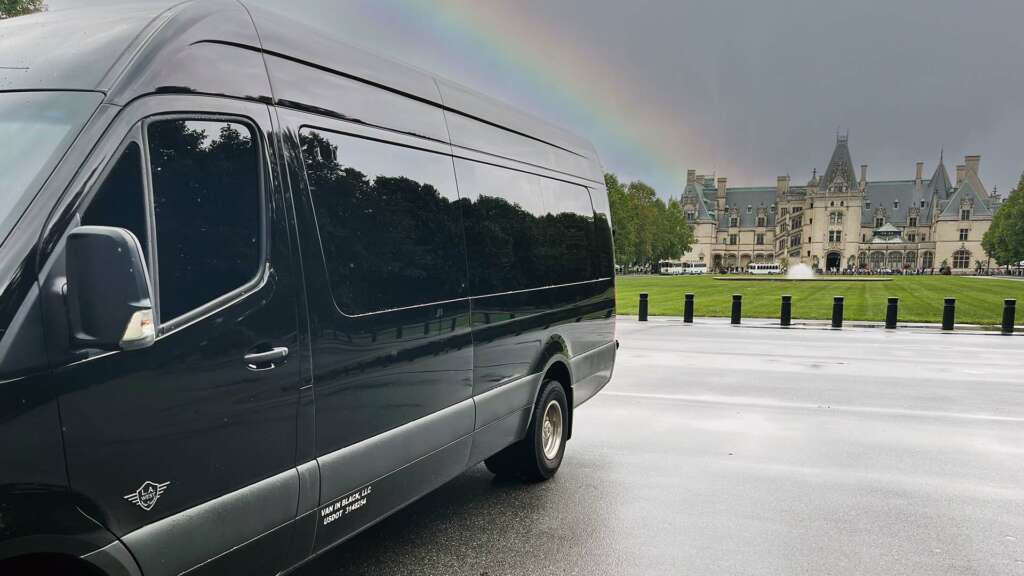 Popular Destinations Are Geared Up For Traveling Weddings
If you head to a popular place for a destination wedding, the locals are geared up for this, which can
also help you to reduce the costs of your wedding because they know how to help you. A stunning
city like Asheville in North Carolina sees a huge number of destination weddings each year and has
experts ready and able to help with the planning.
For one, the wedding planners are well-versed in being your eyes and ears on the ground before you
get to the city. This is a massive plus because it's so difficult to plan an event from afar and you need
someone who knows the location working with you. In fact, when planning any destination wedding,
it's always a good idea to connect with a professional planner in the location you're going to so that
you have boots on the ground before you and your guests arrive.
Your planner can assist with contacting local vendors for your wedding flowers and bridal bouquet,
your catering, your music, wedding transportation, and more. If you go with a venue that offers wedding packages, they'll have a list of preferred vendors who know the place and the people, which can be a major help to you when planning from afar.
It's A Wedding And Honeymoon Rolled Into One
A lot of the time, the wedding and the honeymoon are two big separate costs for the couple. When
you pick a destination wedding, these two costs get rolled into one and often the overall total is then
reduced. You're already in a great location, so you can simply stay for longer once all of your guests
have left and enjoy your honeymoon.
Some couples even opt to have a "buddy" moon. This is where your nearest and dearest friends and
family stay and enjoy the holiday with you. It might not be as romantic, but it can be incredibly
meaningful to have those you love the most spend this special time with you.
Enjoy Your Special Day In A Special Location
After a bit of a bump in the road, destination weddings in Asheville and all over the world are back
on track, and the number of couples booking them is growing steadily. This isn't just a trend, it's a
great idea for creating a wedding that you and your guests will remember forever.