Another question that we often receive from people who are looking to setup a wine tour with us is "What is the best day to visit the wineries?". I could respond with something very simple and cliché and say "Everyday!" or maybe even something like "Today! If that isn't possible, then tomorrow!" but honestly these answers, while they may be somewhat funny (maybe not?), they are certainly not very helpful. No, the truth of the matter is that some days are better than others and this isn't one of those questions where you can over generalize the response with a cute t-shirt phrase.
All Days Are Not the Same…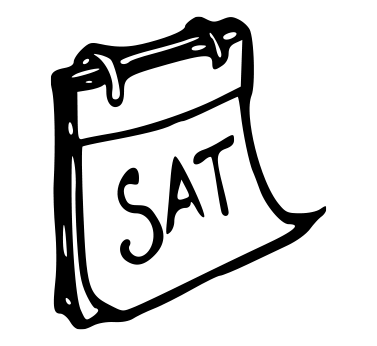 You already know this but it needs to be stated. All days are not the same and they all have their pros and cons. Saturday, for example, is a day that most people have off work so it is an easy day to schedule something like a wine tour. It is also a day where there will be live entertainment and/or food trucks onsite, season permitting. Saturday, however, is also a good day for everyone else, so it will be the most crowded day of the week at most vineyards. Maybe the crowds don't bother you that much? Maybe they do and you want a day that is less crowded. This gets to our next point or questions after acknowledging that all days are not the same…
What Do You Want To Accomplish?
A saying I tell people a lot is that wine means different things to different people. So when it comes to a wine tour, or just visiting a winery, every person is going to want different things out of their visit. As stated above, some people may enjoy the crowds, live music, and the possibility of a new and exciting food truck! Others won't enjoy or want these things. Not that either answer is right or wrong; it is just human nature and one of the things that makes us unique. It is also one of the things that makes wine so fascinating. It absolutely can be different things to different people! So the best day of the week to visit a winery is going to depend on the person and what they want to accomplish.
Other Factors…
There are also the more annoying facts of life that are somewhat out of our control. Work obligations can often get in the way of giving us the freedom to enjoy an outing any day of the week. You can sometimes request to take time-off but this isn't an option that is available all of the time or for everyone. Weather can also have impact ones decision as it indiscriminately effects random days of the week. There are also holiday and seasons that will effect the hours of operation for any specific winery. You can't visit them if they are closed!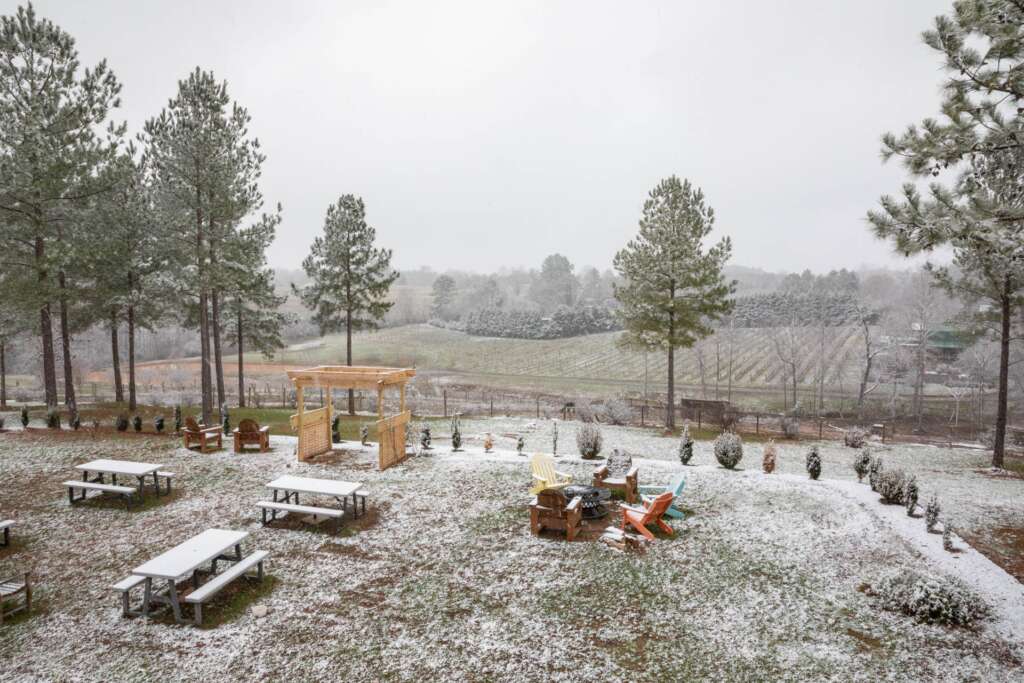 With all of these variables that go into deciding what is the best day of the week to visit a winery, what is the answer? The answer is for you to decide. So rather than give you a specific and direct answer, I thought it would be more appropriate to lay out the pros and cons of each day of the week and let you decide. Note that I am also grossly generalizing all of my statements. With 200+ wineries in North Carolina, not every statement I make is going to represent every specific winery/vineyard. That detail of information will be in the book that I am writing (I am kidding!). So lets dive into the days of the week:
Monday – Wednesday
There is not going to be much of a difference between Monday, Tuesday, and Wednesday when it come to visiting a winery/vineyard. These are going to be your least busy days at the vineyard but they are likely going to offer the least amount of services. It is not likely that there will be live entertainment or a food truck. If the winery has a kitchen there is a chance that it might not be open on these days of the week (some are but some aren't). Weekdays are also going to be days when the non-service vineyard and winery staff, the crew making the wine, are busy working in the field and/or wine making facilities so you might get to see some activity there. These days of the week are great if you need/want quiet time to relax or if you really want to focus on the wine part of the winery experience without interruption. Monday through Wednesday are also going to be days of the week when some, if not most, vineyards will be closed.
Thursday
You will likely see a little more action and services happening on a Thursday. More wineries will be open and available to visit and more services will be available at the wineries that are open. Yet the crowds will still be substantially lower than on more popular days like Friday-Sunday. It still isn't likely that you will see live entertainment or a food truck at a winery on a Thursday.
Friday
TGIF right? You and everybody else! Everything is going to be wide open on a Friday although your crowds are usually not as large as on a Saturday. You will also likely have live entertainment and food trucks at the wineries that typically offer these. One nice thing about Fridays is that if you are able to get to the winery early, before 4pm, the winery will be substantially and notably less busy. Think of it like visiting on a Thursday with the services of a Friday! The wineries may also be open later on a Friday.
Saturday
The big weekend day where everyone wants to visit the winery. Just about everything that a winery offers will be available on Saturday and it will be the busiest day to visit the winery. Some things, however, may not be available due to the demands that are put on the staff. This is going to vary from winery to winery and what they offer but some of the more intimate service offerings, like elevated experiences, may not be available on a busy day like Saturday. Some vineyards offer elevated experiences by reservation only. Saturdays are also going to have the longest hours of any other day of the week, with live music and food trucks so Saturday is by far the busiest day of the week to visit a vineyard.
Sunday
Sunday is going to end up somewhere in the middle between Friday and Saturday as far as the crowd. There will be less people than Saturday but usually more than Friday. The hours that the winery is open will also typically be more like Friday with few few wineries opening before noon. If you had to pick a weekend day and you prefer less crowds, then Sunday would be your day.
In Summary…
Hopefully I have given you some insight as to which days are best for meeting your goals and desires when visiting a winery. Van in Black runs tours 7 days a week and can certainly service you any time you want to visit the wineries and have someone else handle the driving. We are also very knowledgeable about the local wineries, their hours, and what they offer each day of the week. We are happy to help you plan the best day out by offering suggestions for which wineries to visit on any given day. Book your wine tour now and enjoy the day!