Choosing the perfect wedding destination is one of the most crucial parts of planning your nuptials, and also one of the most fun! By turning your wedding destination tour into a road trip with your partner, you can not only tick an important item off your to-do list, but you can also enjoy a much-needed break from reality with your beloved.
Road trips are an accessible and easily customizable form of travel that allow you to really immerse yourself in your surroundings. And when it comes to choosing a venue for your destination wedding, the last thing you want to do is rush.
If a road trip sounds like the ideal way to find the wedding destination of your dreams, we wholeheartedly agree! Use these tips to plan a romantic road trip that includes the hunt for the perfect wedding venue.
Discuss Your Needs And Wants Beforehand
Before you even start looking at different wedding venue options online—let alone drive around trying to find one, you and your partner need to sit down together and discuss exactly what you're looking for. There are lots of details to iron out beforehand, and knowing what you want is the first step to finding it later.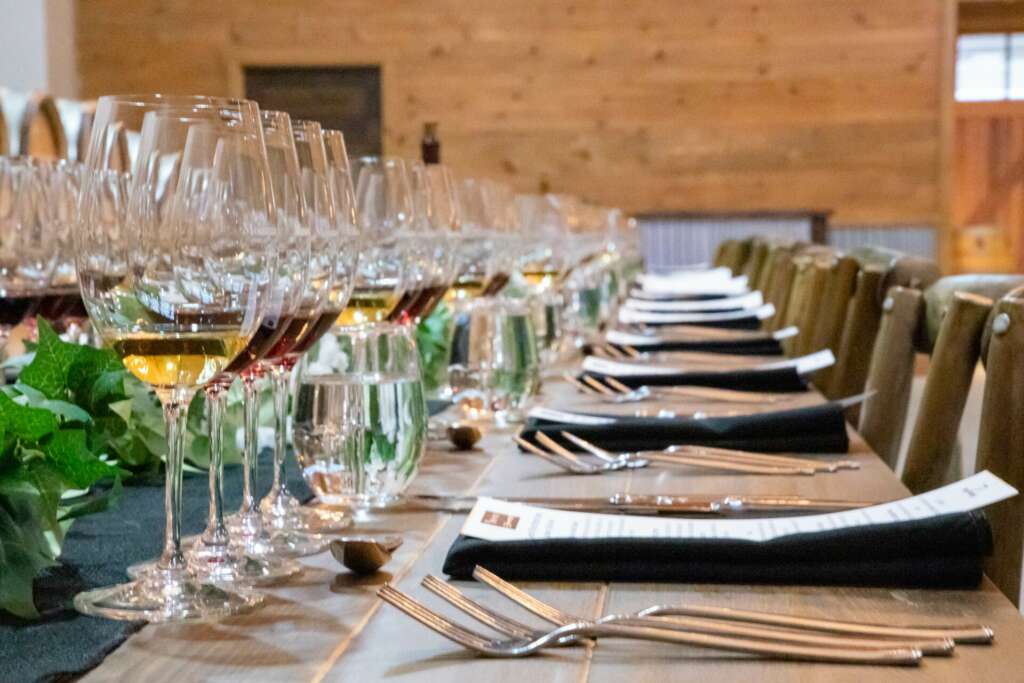 Cost – How much are you and your partner able and willing to spend on a venue?
Overnight accommodation – Do you (or any loved ones) need somewhere to stay before and after the wedding?
Venue packages – What kind of packages are you looking at? Some venues include catering, set-up, and other services in their costs.
Catering and bar restrictions – Not all venues allow external catering or bar use. Make sure the places you are looking at align with your preferences.
Availability – Are the places you're interested in available over your preferred dates?
Transportation – Will you need transportation for your wedding guests?
Outdoor vs indoor – Personal preferences and weather will impact this choice.
These key points of information are great to discuss because they help you both to develop a clearer idea of what you're looking for. Plus, it helps you come up with good questions to ask on venue tours once you are ready to depart.
Use A Road Trip Planner To Maximize Your Route
Once you've discussed your needs and chosen a few destinations to visit, it's time to focus on the road trip itself. One of the easiest ways to do that is by using a road trip planning app, which can help you navigate the best routes, identify the best pit stops, and take you to your destinations safely.
Google Maps is the most accessible and familiar road trip planner. But you can use others like RoadTrippers, Waze, and Roadside America too, as they also offer a comprehensive experience.
Using software like this is especially useful if you are traveling to an area that you've never been to before and may need extra support in reaching your location.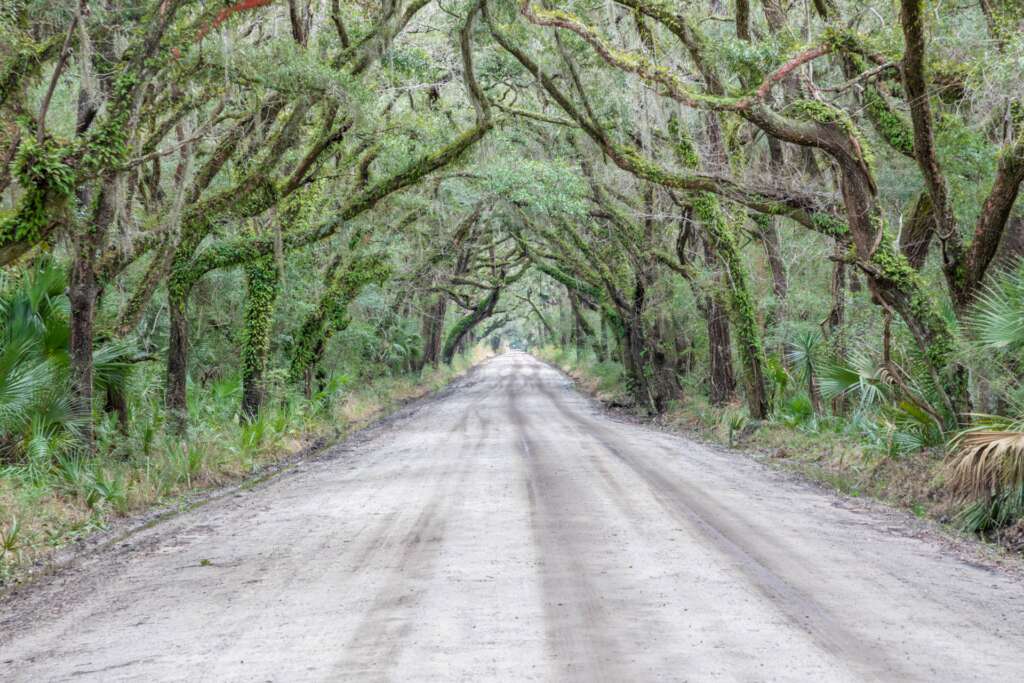 Trust Your Instincts
Your wedding venue plays a crucial role in the atmosphere of your big day, so don't make a hasty decision. It's such a pinnacle moment in a couple's life, you want to make sure everything looks and feels exactly right, and you'll know when you've found the place that's meant to be.
If you're visiting a lot of venues, you may feel overwhelmed by the sheer amount of options to choose from, but it's important to return to the original vision you discussed with your partner. If something doesn't feel right, move on to the next place and trust that everything will fall into place as it should.
Organize Your Destination Visits Well In Advance
Before you head out anywhere, it's essential to call in advance and check that the destinations you want to visit are available for tours. You don't want to arrive to locked gates and unresponsive phone calls.
As part of your road trip preparation, call your preferred venues in advance to ensure that they're not only open but also willing to give private tours of the grounds for weddings. This is especially important if the locations you're visiting are not traditionally used as wedding venues.
Use The Right Car And The Right Tires
When it comes to mid to long distance road travel, you've got to be equipped with the right vehicle—and your vehicle's got to be equipped with the right tires. Cold weather destinations will call for snow tires, which can protect you from slipping on wet or icy roads, and make it easier to brake in emergencies. Or, if your venue is off the beaten track, you may need all-terrain tires to travel safely. All of these can help you feel more confident and comfortable on the road.
Consider Local Weather
On a similar note to the above tip, both cold and warm weather is something to consider when exploring potential wedding venues.
For instance, certain weather patterns can impact how a venue operates and appears. If you plan on an outdoor wedding, heavy rain or wind could become a real problem. Even if you drive up during fair weather, it's important to consider how the weather might change around the time of your wedding.
When visiting your various destinations, make sure to ask your tour guides plenty of questions about the local weather and if it's something that could negatively impact your special celebration.
Have Fun!
While your road trip may have a practical purpose, that doesn't mean it needs to be all business. Make the most of your drive with your soon-to-be spouse, and use it as an opportunity to spend time together in a relaxed and beautiful setting.
Wedding destinations are generally beautiful and enchanting places, so go prepared with the right car, comfortable walking shoes, and a nice big picnic basket.
Of course, it's still important that you both come ready to take notes and make a sound decision about where to host your wedding. But don't let that stop you from enjoying the natural beauty that surrounds you, or loving every moment of being on the road with your future spouse!