If you have been following our blog posts then you know that a few of us within the company have been working on our wine certifications. We have been specifically focused on the curriculum from the Wine and Spirit Educational Trust (WSET) that is globally recognized wine education and certifying organization based in the United Kingdom. Internally we have been calling it "Wine College" and there have been three of us within the company that have been focused on achieving WSET certification as well as others like the Court of Master Sommeliers(CMS) or the Wine Scholar Guild (WSG). While it has been a lot of fun learning more about wine (and a lot of work too!), our ultimate goal is to use this knowledge to bring more value and offerings to our customers who take our wine tours. While everyone of our customers might not be as into wine as we are, there will be some that are and we want to have the knowledge and qualifications to deliver an epic experience for those clients.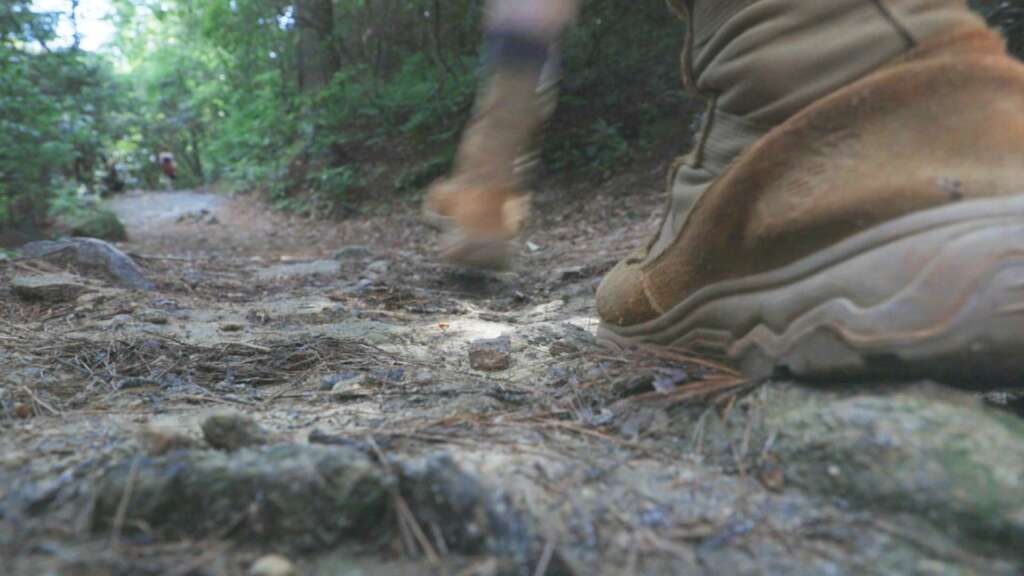 The Journey Begins…
We started this journey about 2 years ago with the goal of seeing how far we can go. We formed a study group with three of us from within Van in Black along with a few others from some of the local wineries that were also interested in continuing wine education. Thus far it has been a very fun and rewarding labor of love and to quickly bring you up to speed, three of us within the company (Myself, Terri, and Christine) have achieved the certification of WSET Level 2 in Wines. If you want to read the full story leading up to this point, please read these posts that are posted on our blog:
WSET Level 1
WSET Level 2
The First Step…
On our last post, on March 22nd 2022, we expressed our desire to continue the pursuit of more wine education to achieve higher levels within WSET as well as start the certification process in other organizations. To some extent, we have fulfilled this goal although with mixed results.

The Court of Master Sommeliers
Late last year Terri and I noticed that the Court of Master Sommeliers was holding a level 1 class and certification test in Charlotte, North Carolina. This was one of the organizations that we had plans to eventually pursue and we had just recently passed our level 2 WSET exam. We didn't have a whole of time to prepare but we figured we should go for it. The Court of Master Sommeliers is a little different from WSET and there aren't schools or academy's that you can go to for the training and tests. You have to wait until they come to an area near you. Since we weren't sure when they would be back in the Carolinas we went for it. It was a two day class that, quite frankly, is more of a review of everything you should already know. If you don't come into this already prepared it would be like trying to drink from a firehose. It is way too much information to absorb in two days. Fortunately we had been studying for 18 months prior and even though the test was a challenge, we both passed and achieved a level 1 certification with the Court of Master Sommeliers. We also got this nice lapel pin that we get to wear. It was a nice incremental award that helps to keep you focused and motivated. We needed both of these for what was coming next.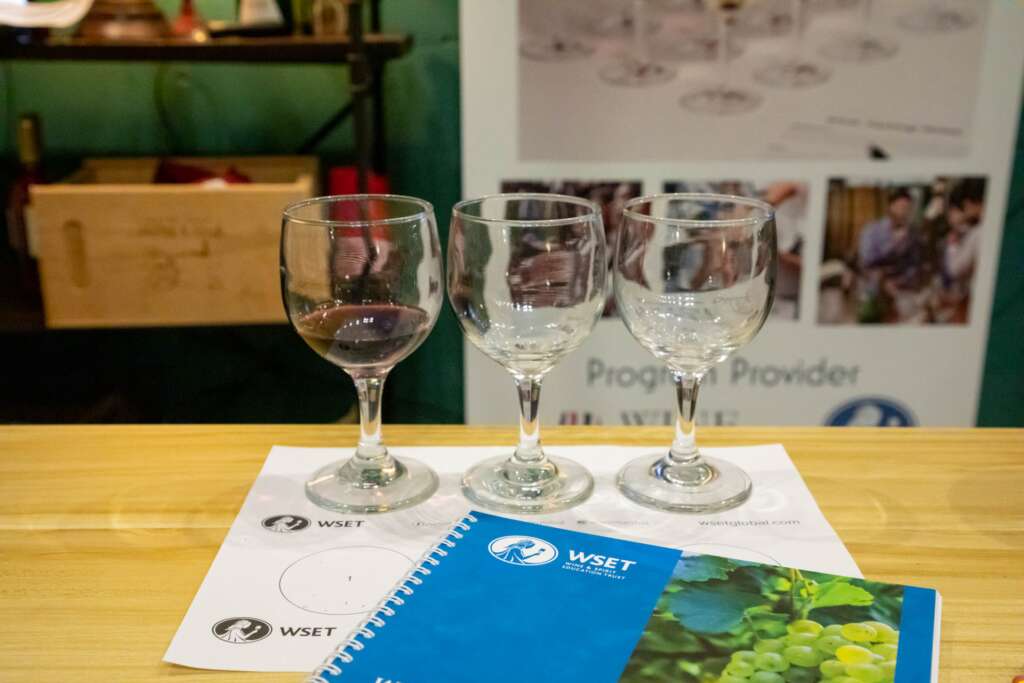 WSET Level 3
After getting our level 1 with the Court of Master Sommeliers, we pivoted back to the WSET curriculum and started studying for level 3. We knew this level was going to be difficult so we wanted to spend a lot of time preparing for the test which consists of a written theory aspect as well as a blind taste test. This was the level where it became real. While we wanted to spend a long time studying and preparing, a local test opportunity came up at the North Carolina Wine Academy and we decided to go for it. The Three of us that passed WSET Level 2 decided to sign up for the test even though we were only going to have a few months to prepare. It was game on!
In hindsight we probably shouldn't have done this right in the middle of our peak season. It was difficult to allocate the time necessary to study and prepare. But we were committed and pushed through as best we could taking every opportunity to study and prepare. Our test day arrived on the Sunday before Thanksgiving. Every aspect about the test was difficult. You have to really know the material to get through the test at this level. There is no guessing your way through multiple choice questions as the blind tasting and essay questions ensure you know the material. We all gave it our best shot and then waited. Unlike the Court of Master Sommeliers, that gives you your results the day of the test, WSET makes you wait as the tests are all sent to London where they are validated and graded. The wait was expected to be about 8-12 weeks.
The Results are in…
We received our results at about 8 weeks. One of us passed and the others did not. We knew going into this that the pass rate goes down significantly once you hit level 3. Of all of the people in our class that took the test, most did not pass the entire test. WSET does break it down into two sections so you can tell how you did on the theory versus the taste test. We all thought the blind tasting would be the most difficult part but as it turns out, we all passed that part. It was the theory that proved to be the crux this time. So for now, we reform the study group and retake the theory part of the test in the Spring, except me, I was the one out of our group that passed. I passed both the tasting and theory sections with merit. All this means is that I received a high score. To be honest, however, I feel like I still need to study more. It is more about having the knowledge than having the lapel pin. So I will be in the study group too helping when I can but participating mostly. Once we all get to this level then we will tackle level 2 with the Court of Master Sommeliers. Maybe later this year but as we learned with this most recent test, don't rush it. So we will see how it goes and make a decision when we see a test location near us.
Onward and Upward! Cheers!