Apple cider, specifically hard apple cider, is often an overlooked tour option when considering the numerous "adult beverage" tours that are available in and around the Asheville area. We get it, the sheer number of breweries, not to mention some urban wineries and area vineyards, can definitely overshadow some of the more niche markets like cider and/or distilleries. We will get into the distilleries on another post but for this post, we want to focus on cider. Cider Houses in the Asheville area should not be overlooked!
Apples Have History in this Region
Apples have a very established history in the Asheville region of North Carolina. The charming town of Hendersonville, North Carolina, which is just about 30 minutes south of Asheville, is home to the North Carolina Apple Festival. It is also home to an estimated one million apple trees that are scattered throughout the region on various farms. Apples are a big deal in this area and have been for quite some time. The apples are not a result of the cider industry, the cider industry is a result of the apple industry and the long and rich history of the apple industry. This is somewhat of a nuanced issue but it makes a difference, a big difference, on the quality of the ciders when you have an established industry that has had 100+ years to perfect the process of producing quality apples. The area is also blessed with weather, soils, geography, and other factors that help create favorable conditions for growing great apples. In wine terms they would use the word terroir to encapsulate all of the aspects that affect the quality of the vine so you could kind of say that the Hendersonville area has good or favorable terroir for growing apples. It is kind of like Papa John's and their pizzas when they say "Better Ingredients. Better Pizza". This area of North Carolina can make a similar claim about their ciders – "Better Apples. Better Ciders" (if the cider industry ends up using this phrase, remember that you heard it here first!).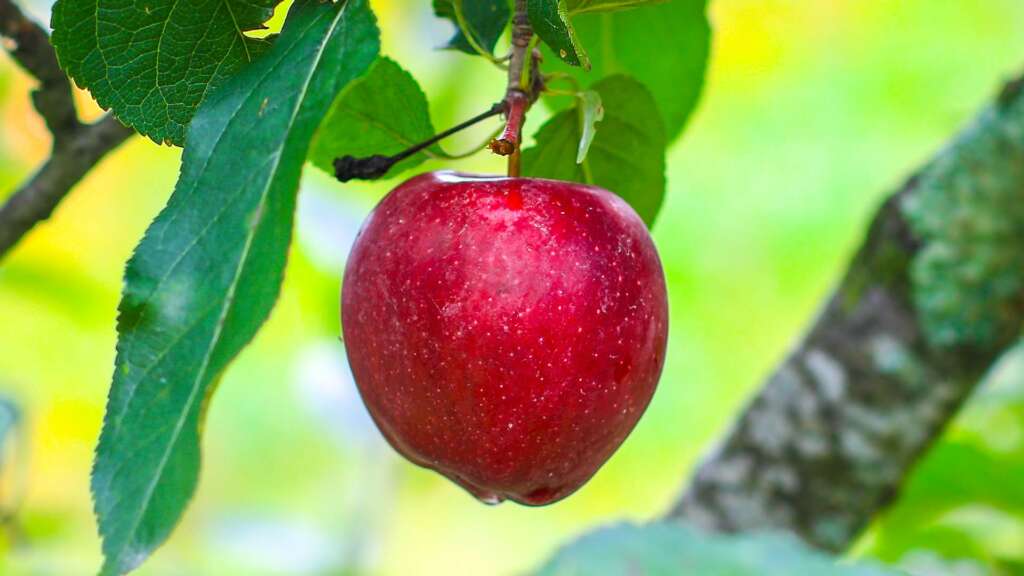 All Cider is Wine (But Not All Wine is Cider)
This is a fun saying and it is SOMEWHAT true. I often have this discussion with some of my friends who are wine nerds like me and it is always a fun discussion of whether or not it is a true statement. They always play the card that wine is technically supposed to be from grapes so we go back and forth on whether it is a factual statement. Cider and wine also have different ABV levels but….I am getting off topic…Where was I? Oh yes…Cider, however, is a lot like wine whereas both are a fermented fruit. Beer is also a fermented beverage but it is not a fermented fruit making wine and cider more similar to each other than cider and beer. That being the case, it would make perfect sense to include some cideries on an area wine tour. It would definitely increase the number of options for stops but it would also increase the flavor diversity of your day. And since we are on the topic of how cider and wine are similar, more similar than beer and cider, please allow me to digress for a moment…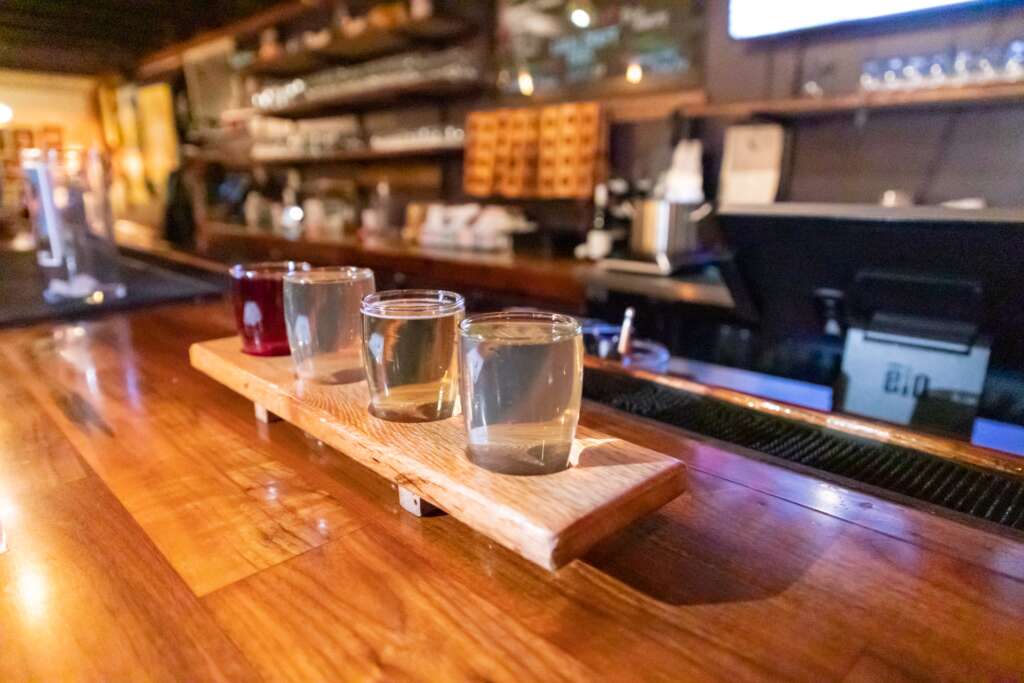 Why do people drink ciders like they are drinking a beer? If cider is so much like wine shouldn't it be enjoyed from fancy stemware like wine? With wines, most of the flavor is experienced through your sense of smell so the stemware/glass is extremely important to your overall experience and enjoyment of the wine. No serious drinker of wine would consider drinking wine from a can or a pilsner glass. It would completely change the flavor of the wine. A can, for example, would destroy the flavor as it would deny your nose what it needs in order to experience the best flavor of the wine. Yet people drink ciders out of cans and/or glasses like they are a drinking a beer. I personally think that your experience would be so much better if the proper style of glass were used in the enjoyment of cider. Okay, I have vetted my thoughts on this matter. We can go back to the article now.
The Cider Industry in Western North Carolina is Booming!
The whole reason I am bringing up the topic of cider houses is because the industry is booming in the Asheville area. We are not talking about just one or two cider houses, there are a lot of them and the number is growing. I would suspect that this number is growing partly because of the first issue I brought up. It is a lot easier to start a business when there is a solid supply of raw materials, in this case, apples. There are also some big players, like Bold Rock, that have setup shop in the area. There are enough cider houses in the region that are close enough together where you could have an Asheville cider tour, much like you have an Asheville wine tour or Asheville beer tour. It's a thing now!
The Ciders are Good!
I have been eluding to this topic throughout the entire article but it needs it own topic and it needs to be said. The ciders in Western North Carolina are good. Very good! You won't be disappointed if you visit them and you should really make it a point to either fit them into your schedule if you are visiting or find a day to visit them if you are a local. Make it happen!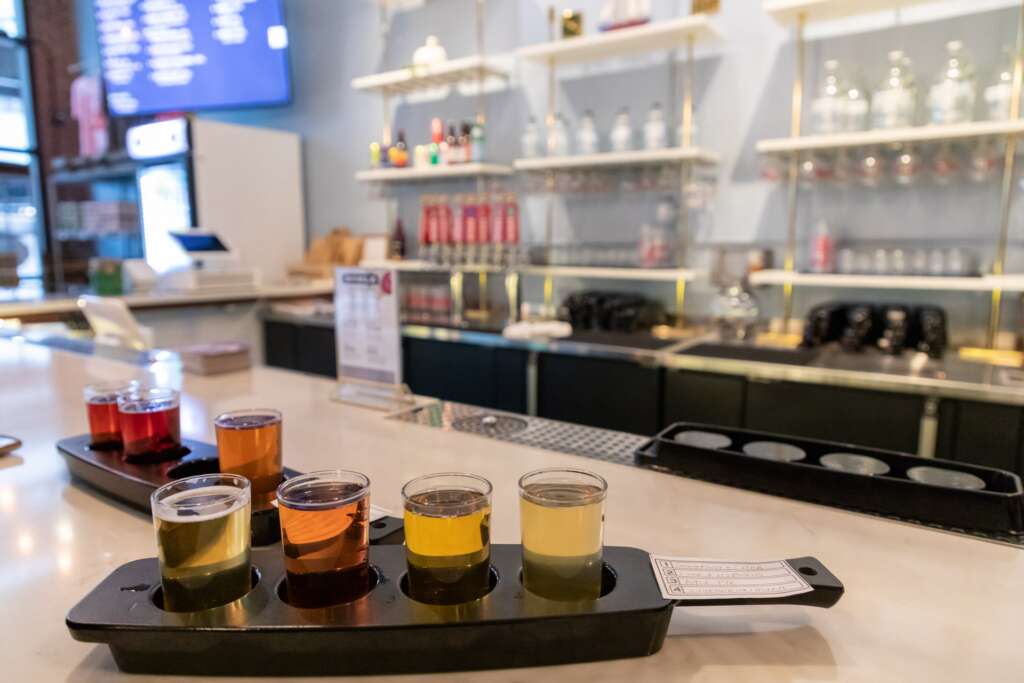 Anytime you are going to visit and experience an establishment that serves alcoholic beverages make sure you are enjoying everything responsibly. An easy way to do this is to hire a tour/transportation company like Van in Black to handle the driving for you and your group. We can not only take care of the driving but we can also help suggest an itinerary for you if you want to visit multiple cider houses. We have a large fleet of luxury vehicles, including limousine vans, that can get you there safely and in style. Book your Asheville Cider Tour today!