We were pleasantly surprised this week to learn that Van in Black was a recipient of the Small Business Relief Grant that was provided by Facebook. This was a program put together by Facebook where they offered up 100 million dollars to support small businesses who have experienced operating challenges from the COVID-19 pandemic. To be eligible, a company had to operate in or near a location where Facebook operates. Luckily for us, this happens to be the case since Facebook maintains a data center in our home county of Rutherford, NC. There were some other restrictions as well:
The business needed to have between 2 and 50 employees
have been in business for over a year
and have experienced challenges due to COVID-19
Several weeks ago when the program was announced we eagerly applied for the grant as we matched all of the requirements, especially the last one! The effects of this pandemic have been very challenging for many small businesses. Van in Black was essentially shutdown when many of the businesses and industries we serve were shutdown. It has been a very trying couple of months and we are glad to see things starting to open back up. We are also VERY thankful to companies like Facebook who did what they could do help support the small business backbone of America. We would also like to thank the Rutherford County Chamber of Commerce and Rutherford County Economic Development who managed the program in Rutherford County.
Today, Friday May 29th 2020, we picked up our award that was presented by the Rutherford County Chamber of Commerce and Rutherford County Economic Development to Ryan Watts, the founder and owner of Van in Black: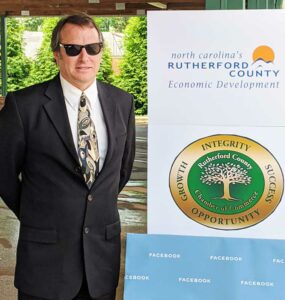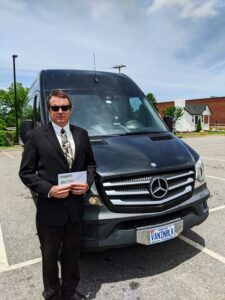 As North and South Carolina slowly start to return to some form of normalcy, we can't wait to get back to work and say – "How can we serve you?"