The Tryon Foothills experienced several inches of snow and freezing temperature during the month of January. As a consumer of wine, WSET Level 1 Certified, and having a budding interest in vineyard management, I was curious as to how weather, specifically, the latest blast of winter, has impacted the local vineyards and what vineyard management looks like after harvest and before spring.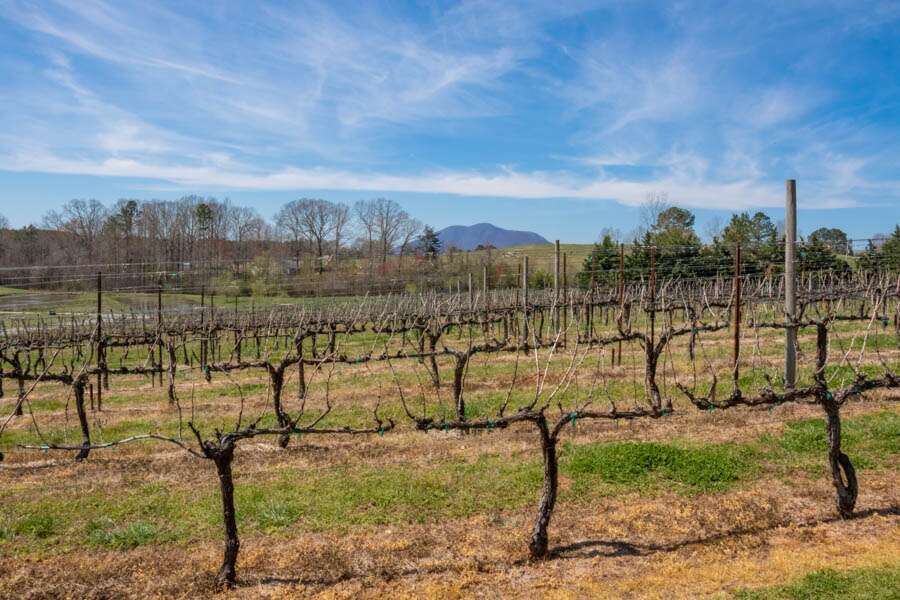 Searching for Answers…
In search of answers, I met with Cory Lillberg, vineyard manager at Parker-Binns Vineyard, located in Tryon, North Carolina, and we chatted about the winter in the vineyard.
Parker-Binns Vineyard grows the following varietals Chardonnay, Chambourcin, Cabernet Franc, Malbec, Merlot, Muscat, Petit Manseng, Petit Verdot, and Tannat on 9.63 acres.
The activity common to all vineyards during the winter months is pruning. Pruning is critical and a vital part of the health and balance of the vine and is simply when all of the vines are cut back to allow the strongest shoots to thrive. Naked Wines says it best:
A well-pruned vine will produce grapes which will ripen easily as there is just the right amount of grape bunches on each vine. A well-pruned vine will also produce grapes with the flavors and tannin structure to produce the wine styles that we want to make. A well-pruned vine also makes the winemaker's job a whole lot easier to do too!

https://blog.nakedwines.com.au/the-difference-between-spur-and-cane-pruning/
Most pruning occurs when grapes are dormant, and timing depends upon the climate of the specific region. For this vineyard, pruning typically begins in January and ends with the first full moon in April, or, as Cory noted, when the daffodils are up, the vineyard is about 2 weeks from bud break.
There are two main types of pruning techniques: Cane pruning and spur pruning.
Cane Pruning…
Cane pruning involves cutting back about 85-90% of all one-year-old wood. First you remove the dead two-year-old canes. Then you select two well-formed canes growing out of the head of the vine. Cory prefers to leave 4 suitable canes if the vine was kind enough to offer them in the previous season. This practice allows for "insurance" while securing canes to the trellis. In rare instances, the cane may break or be compromised during this task. It can also serve as an insurance policy in the case of a frost/freeze event. Cane pruning also allows for mitigation of local infections of Pierce's Disease. By removing 1 year old canes each year, local infections may be removed from the vine before becoming systemic. Also, the environment for bacteria such as phomopsis, botryosphaeria, esca and eutypa to thrive is greatly diminished by renewing canes each year. This helps vineyard managers control trunk disease as well.
Spur Pruning…
Spur pruning is also an option for vineyard management, and it involves establishing permanent positions for fruiting chutes. This method can be a time-saver as new canes do not get tied to the trellis each year as done with cane pruning. Site selection, yield, disease management and even cultivar selection go into decision making when choosing the right pruning style for your site. Cory prefers to spur prune Chardonnay as it is a better option with the threat of frost each spring and this particular cultivar's tendency to break-buds early in the spring. Spur pruning Chardonnay also has a small but tangible yield improvement as demonstrated in a study performed by Tremaine Hatch of Virginia Tech's Viticulture research/extension department.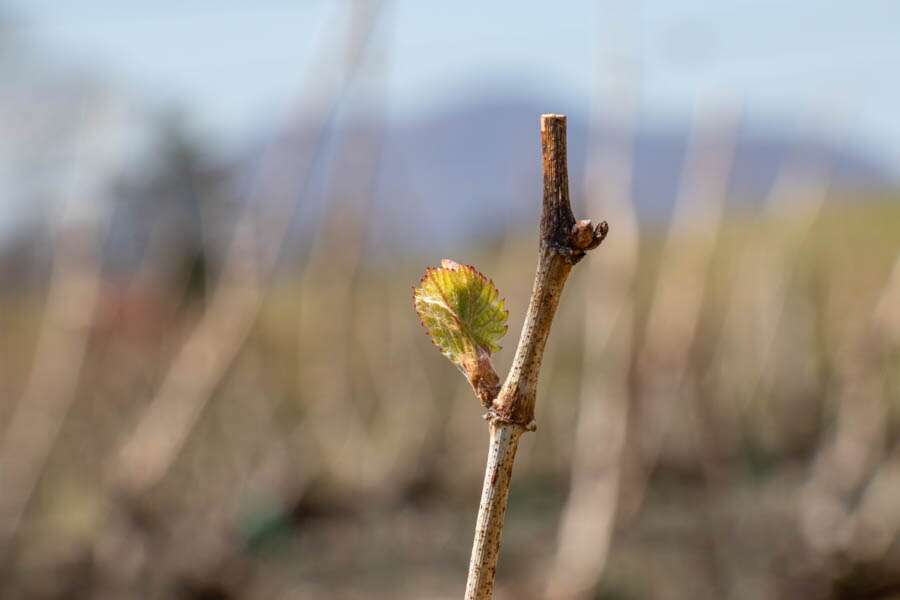 Cory noted that Parker-Binns utilizes some cane pruning because it has the advantage of offering better disease management, which makes this method better suited to the climate in the Tryon Foothills. During our conversation I also learned that during the pruning process, it is critical not to cut during inclement weather, and that in old bark, bacteria can thrive. Pruning in the rain will only increase the threat of infection as spores can hitchhike on raindrops that meet the old bark and make their way into the pruning wound. Thus, causing a systemic infection.
So, the next time you raise that glass of wine, make sure to say cheers and thanks to the pruners!