Attending a concert with friends is an exhilarating experience, filled with excitement, great music, and unforgettable memories (Talking to you Taylor Swift fans!). However, organizing transportation for a group of friends can be a daunting task, especially when considering logistics, safety, and convenience. This is where Van in Black can step in, offering a transportation solution to ensure a stress free time.
Let's talk about why it just makes sense!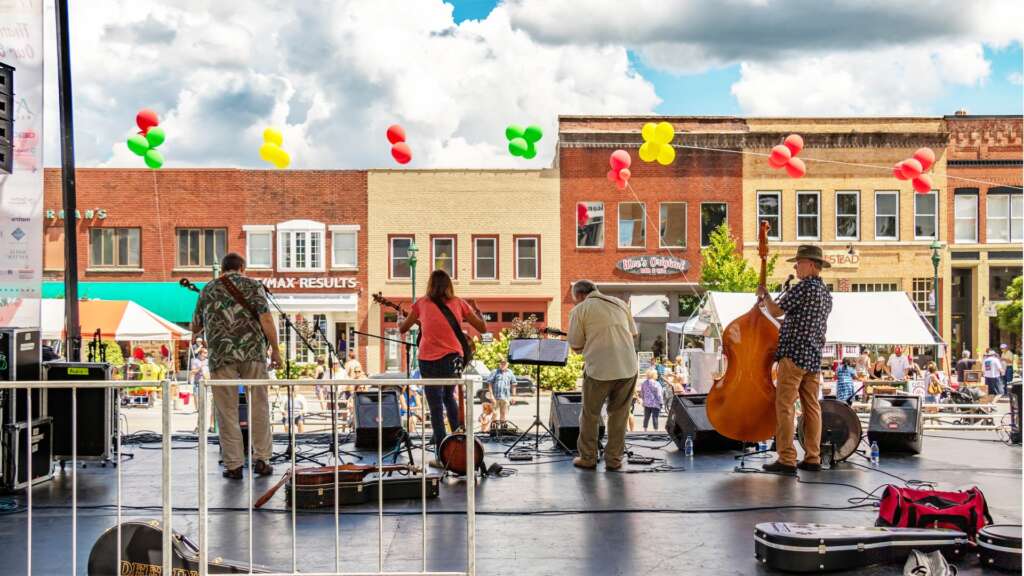 Safety First
Safety should always be a top priority when planning a trip, particularly when it involves a large group of friends. Have you ever piled in a car with friends and tried to navigate unfamiliar streets and concert traffic? It's nerve wracking! Van in Black adheres to strict safety regulations, providing professional and experienced drivers who are well-versed in navigating various routes and traffic conditions. This ensures that you and your friends can relax and focus on the excitement of the concert without worrying about driving fatigue, parking hassles, or road accidents.
Stress-Free Travel
The last thing you want on concert day is to deal with the stress of arranging transportation. By hiring Van in Black, you can alleviate this burden and enjoy a hassle-free travel experience. From pickup to drop-off, we take care of all the logistics, making sure you arrive at the concert venue on time, without any delays or worries.
Comfort and Convenience
Van in Black offers a range of vehicles to cater to different group sizes and preferences. Whether you prefer a luxurious van for you and your 10+ closest friends, a limousine, or a sedan for you and your significant other, we have you covered. Comfortable seating, climate control, and entertainment amenities allow you to relax and socialize during the journey, setting the mood for an exciting evening ahead.
Eco-Friendly Option
Group transportation is an eco-friendly alternative to multiple individuals driving their own cars to the concert. By opting for Van in Black, you contribute to reducing the carbon footprint and help promote sustainable practices.
Cost-Effective Solution
Concert tickets, food, and merchandise can already put a dent in your wallet. When you split the cost of transportation among your friends, hiring Van in Black becomes an affordable option. Additionally, by avoiding parking fees and potential fines, you save money and have more to spend on memorable experiences at the concert.
Bonding Experience
The journey to the concert is as much a part of the experience as the event itself. Traveling together in a group fosters a sense of camaraderie and strengthens bonds between friends. Sharing laughs, singing along to your favorite songs, and reminiscing about previous concerts are moments that will be cherished long after the event is over.
No Parking Hassles
Finding parking near a concert venue can be a nightmare, especially when the area is packed with thousands of fans. With Van in Black, you can avoid the stress of hunting for parking spaces, walking long distances, and risking late entry to the concert. Our experienced drivers will drop you off right at the venue's entrance, ensuring a seamless and timely arrival.
Choosing us to take you and your friends to a concert offers numerous benefits that enhance the overall experience. From ensuring safety and comfort to reducing stress and promoting eco-friendly practices, Van in Black provides an excellent option for group outings. Moreover, hiring transportation allows everyone to fully immerse themselves in the excitement of the event without the hassle of navigating traffic or finding parking. So, the next time you and your friends plan to attend a concert, consider the convenience and joy Van in Black can bring to your journey. Let the music and memories take center stage, while we handle the rest. Book service now with Van in Black!