A carnival of colors, sights, sounds and smells welcomed me as I strolled through the stalls of our local farmers market on a recent Saturday morning. I was immediately overwhelmed by the sheer abundance of juicy ripe blackberries and freshly picked peaches, succulent watermelons, figs, deep, purplish red beets, the brilliant yellows of summer squash, the earthy aromas of onions and mushrooms, the distinctive aromas of garlic and ginger, vibrant collards, mustard greens, spinach, and tomatoes of myriad varieties in shades of red, yellow, orange and purples. Take a breath, this was just the beginning!
Energized by a freshly brewed cup of dark roast java, I wandered through the maze of produce, and followed my nose to, oh my, samples of artisan foods: varieties of breads, baked goods, honey, hot sauces, jams, and preserves. Who could possibly refuse a sample or two?
Enjoying the fruits of the farmer's and baker's labors, I thought – why not? Why not introduce our Van in Black wine tour guests to the abundance of our local farmers markets? A guided tour through the late summer and fall markets, basket in hand, choosing breads, produce, and cheese, to pair with and discover North Carolina wines.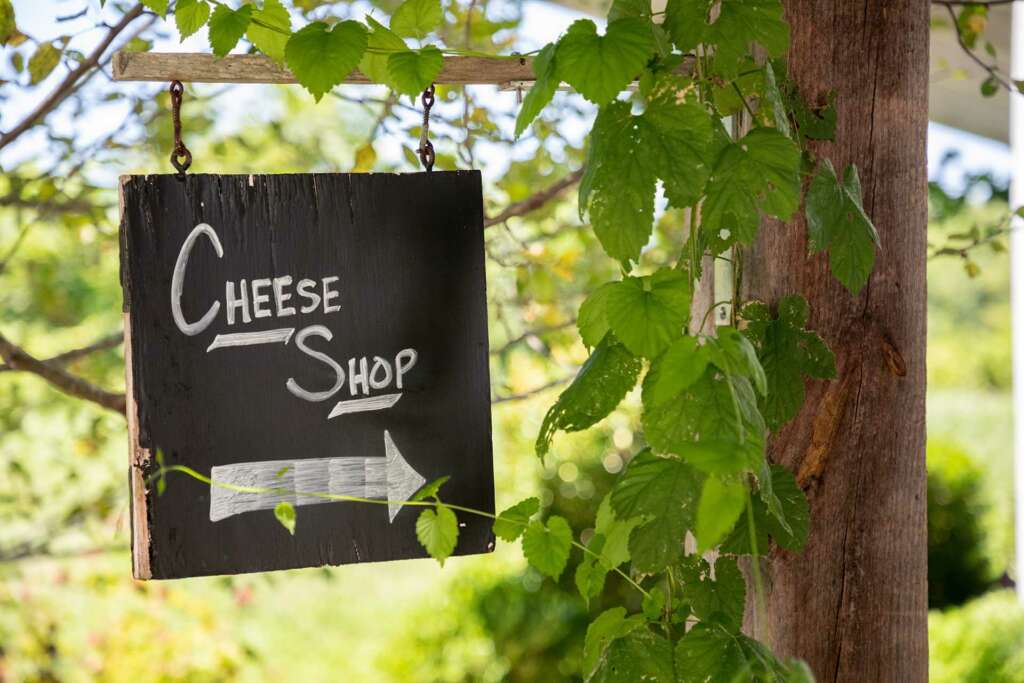 Pairing food with wine – always a delightfully robust discussion, but the discussion should start with you – let your wine experience guide you in creating your own farmers market culinary experience. I have found that it always helps to have a refresher, if you will, on basic pairing guidelines. The guide below, from Sprouts Farmers Markets, may be helpful as you navigate your way through the market. Pairing is not a perfect science, nor is it meant to be. At the end of the day it's about enjoyment – good food, good wine, and good company. Cheers!
White Wines
Chardonnay
Dry. Medium-heavy body. Typically with oak (creamy, buttery, toast) and subtle flavors with aromas of apple, citrus, apricot and tropical fruit. Pairs well with: Mild Cheese, Salmon, Scallops, Chicken, Baked Ham, Cheesecake
Sauvignon Blanc
Dry. Light-medium body. Clean and refreshing with crisp flavors of grapefruit, lemon, passion fruit and melon. Pairs well with: Oysters, Shrimp, Lobster, Chicken, Key Lime Pie.
On a personal note, not from the lists at Sprouts, try pairing Sauvignon Blanc with cantaloupe. You won't be disappointed!
Pinot Grigio
Medium body. Crispy and dry with fruit forward flavors of citrus, green apple and floral notes. Pairs well with: White Sauces, Grilled Chicken, Lobster, Shrimp, Pork, Apple Tart
Riesling
Sometimes sweet but can also be dry. Light body. Traditionally sweet (off-dry) with flavors of stone fruit, melon, apple, citrus and notes of minerality. Pairs well with: Creamy Cheeses, Spicy Dishes, Baked Ham, Grilled Pork, Melon.
Sparkling
Light and bubbly. Pairs well with: Nutty Cheeses, Oysters, Clams, Crab, Spicy Food, Milk Chocolate

Red Wines
Cabernet Sauvignon
Dry. Heavy body. Rich flavors of blackberry, plum, black cherry and notes of earthiness. Pairs well with: Pungent Cheeses, Grilled Steak, Roasted Lamb, Red Sauces, Dark and Bittersweet Chocolate.
Malbec
Dry. Heavy body. Luscious cherry, black raspberry and plum notes. Pairs well with: Smoked Turkey, Carne Asada, Pulled Pork, Dark and Bittersweet Chocolate
Zinfandel
Dry. Medium–heavy body. Spicy flavors of ripe berries, pepper and jammy fruit. Pairs well with: Aged Cheeses, Spare Ribs, Brisket, Leg of Lamb, Pizza, Chili, Beef Stew, Chocolate Cake
Merlot
Dry. Medium body. Lush and velvety with flavors of red berries and chocolate. Pairs well with: Aged Cheeses, Veal, Meatloaf, Hamburgers, Salmon, Red Sauces, Chocolate Mousse
Pinot Noir
Dry. Medium body. Fruity at the core with flavors of strawberry, cherry and plums. Pairs well with: Creamy Cheeses, Roasted Pork, Smoked Sausage, Salmon, Crème Brûlée
Red Blend
Off-dry. Medium body. Can be different styles but usually have flavors of jam, blackberry and plum. Pairs well with: Risotto, Lamb Chops, Grilled Steak, Hamburgers, Cherry Pie