Just nine months after our last announcement, Van in Black is pleased to announce that we have added yet another van to our fleet! This new vehicle brings into service an elevated class of comfort; Van in Black has selected this van (and some future vans….stay tuned!) from LA West Coaches. This particular van can comfortably seat 14 passengers and is very luxurious; with a portal entry door, large comfortable leather seats, a center isle and stadium style seating configuration this is our most spacious and comfortable passenger compartment to date. The van also features dedicated cup holders (very important on wine tours!), an enhanced sound system, overhead storage, lighting and USB ports for every seat. One look at the interior of one of these vans and you will know why we decided to go with LA West: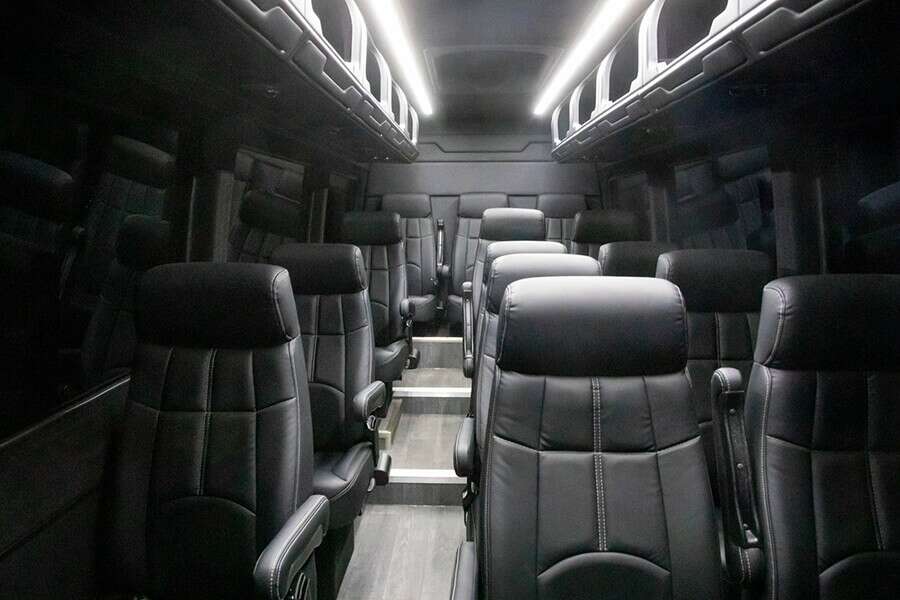 LA West is a world leader in luxury coaches and produces some of the finest luxury Sprinter vans available on the market. They are also a certified Master Upfitter, authorized by Mercedes-Benz, which had a major impact in our decision to select them. Quality is an important aspect with any luxury van purchase but safety is the number one factor. Being a certified Master Upfitter means that everything they do has been reviewed and approved by Mercedes-Benz meeting their high standards for safety and quality. This, combined with the fact that LA West is a North Carolina based company, very close to our headquarters, made the decision to go with LA West an easy one. Van in Black is very excited to be partnering with them for this van and future vans we have planned for our fleet.
We can't wait to start taking people on tours in this beautiful vehicle. It is available to book now and is certain to become a customer favorite!