Both North and South Carolina have a number of wineries that are popular spots to visit and tour. The North Carolina winery scene is a little more established than South Carolina which is evident by the sheer number of wineries already established in North Carolina. However, more and more South Carolina wineries are popping up and the local wine scene there is rapidly growing. The good news is that wherever you are in North or South Carolina, there are probably a number of wineries that are reasonably close to you and make a great day trip, they're easy and inviting to visit for a tour, tasting, lunch, or all of the above.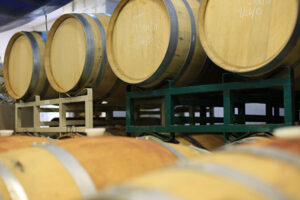 So what makes a winery such a nice place to visit? For starters, they are usually very beautiful. Who doesn't enjoy looking out over the rows of vines as they are neatly organized across a plot of land that is inviting, relaxing, and well manicured? The vineyards are typically located in a beautiful Carolina natural setting. Rarely are you not impacted by the beauty of a particular vineyard. Another great reason to visit a winery is that they typically have great food. There is no better way to promote their wine than to pair it with great food and most vineyards have excellent food options for lunch, dinner, or a mid-afternoon snack. While there are many other great reasons for visiting a Carolina winery, the final point we will make is the obvious one – great wine! The Carolinas are continuously producing great award wining wines. Touring around the various vineyards is a great way to sample the wine, possibly meet the owners of the winery, and discover some new favorites along the way. All of this while taking a trip through the beautiful Carolina countryside.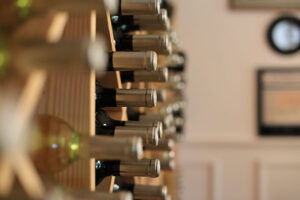 The Van in Black is the perfect option for a winery tour when you want to get together with a few of your friends, enjoy a great day in nature but not have to worry about driving; leave the driving to us! The vans are spacious (you can bring up to 14 or more of your friends!), plus there's plenty of room for all of the wine you are going to buy to take home with you. All of our trips are custom tailored to meet your needs and can be scheduled for any day of the week. How can we serve you?